Every season has some unique characteristics. Now as the rain is pouring steadily almost everyday, this is the right time when you should change the racks with a new set of clothing. The rainy season troubles us a lot. Although the sun is no stronger in this season, the heat is in the place and this leads to sweat. In this weather condition, it is necessary to wear the fabrics, which will keep you dry and cool during monsoons. Besides, getting drenched doesn't look that cool like what we see in the movies. In fact, this can be a complete chaos, mainly if you are not wearing the right clothing type. Therefore, choosing the right fabric during the rainy season is highly necessary.
Fabrics to choose during rainy season:
Chiffon and nylon for a stylish look:
Due to the beautiful nature of these fabrics, these are highly preferred by women of different ages. The best thing about these fabrics is that these are really comfortable during the monsoon. These fabrics become dry within no time and this is the thing that we mostly look for in any fabric during monsoon. Besides, these also offer complete comfort to the wearers and being loose and flowy, these fabrics also make the wearer feel relaxed. But it is advisable to avoid long dresses in this season as the long ones can get dirty.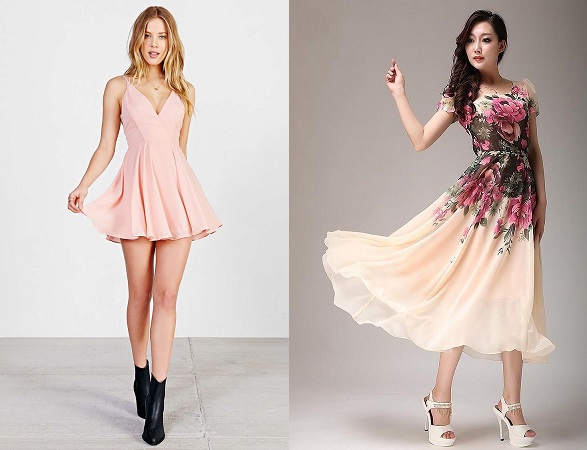 Handloom for a diversified look:
This is one of the fabrics that keep the rains and sweat at bay. These days, this fabric is really popular because of the artsy feel. So, in case you are planning to go for an outing in the rainy season, then this is the best fabric that you can opt for.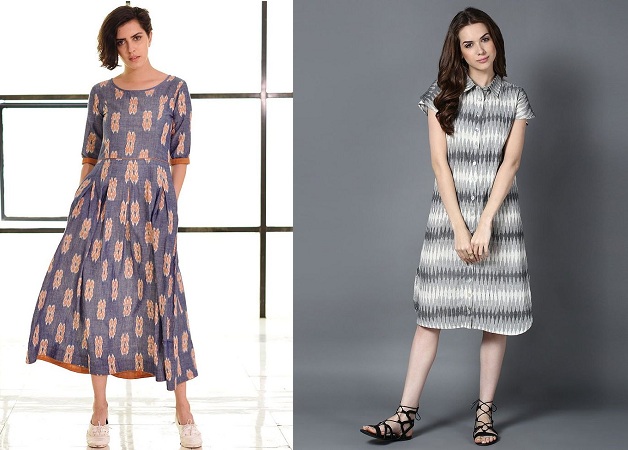 Denim for a smarter look:
Although this fabric is not that comfortable, this is actually a practical option for the monsoon. Denim is capable of resisting slush and muck like no other. It is advisable to wear denim when it rains unstoppable and when other outfits get damaged. Besides, the denim looks really fashionable and you can even pair it with crop tops or loose tees. And no matter how you will accessorize this look, you will be able to rock this look completely.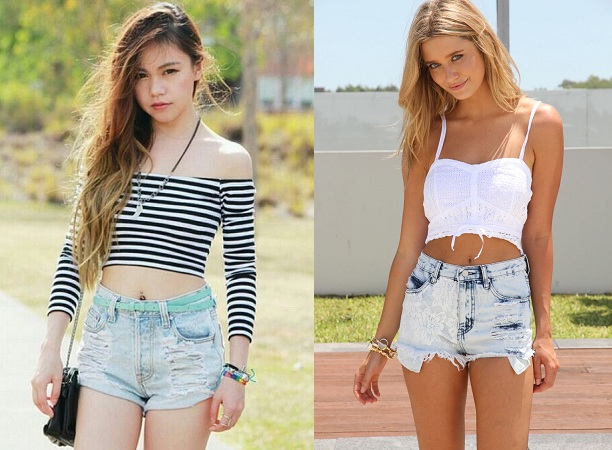 Silk for the beauty and comfort:
Often we don't consider silk as a good option for the rainy season. But silk can actually lessen all the anxieties related to the rainy season wardrobe. The best thing about the silk fabric is that it is available in different varieties. So, you can choose from art silk, crepe silk, cotton mix silk or semi tussar silk as per your preference. Silk is one of the best fabrics to choose during monsoon as this stays fresh for a long time. And even it becomes wet; it is actually possible to make it dry quite easily. So, whether you are a man or woman, silk is the right fabric that you can choose for comfort and beauty.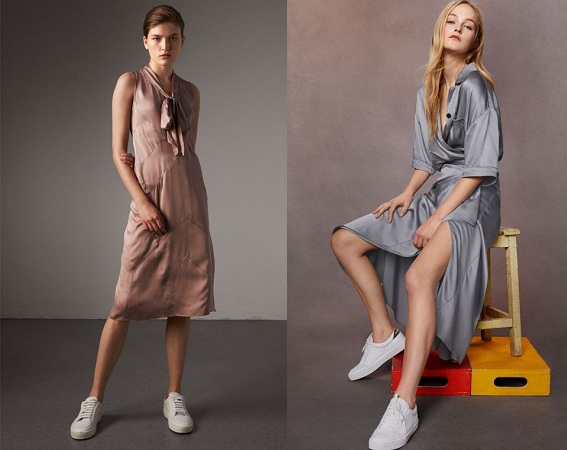 Mul to stay beautiful:
Mul is a fabric, lighter and softer than cotton but this is highly effective for the rainy season. Usually, people wear mul cholis, but in the rainy season, the mul sarees and salwars look really pretty and these also help to keep sweat at bay. So, mul can be considered as the right blend of ease and style.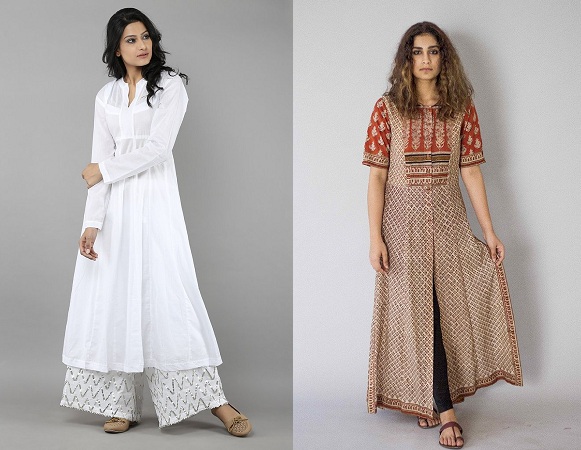 Cotton for a dry and comfortable wear:
Cotton is the most reliable and safe fabric for the monsoons. And this looks beautiful. Besides, being a breathable fabric, this doesn't soak water and doesn't stick to the body. But choosing cotton is not the thing that counts, actually choosing the right garment also matters. For instance, for the kids, it is necessary to wear cotton shirts and cotton dresses. On the other hand, for the women, rainy season is the best time to flaunt the cotton dresses. But it is necessary to choose the free-flowing cotton dresses instead of the body hugging dresses to stay away from sweat. Bright colored cotton kurtis and tops are the right choices in this season. In the case of trousers, cotton trousers must be avoided. For the office and college goers, it is best to opt for three-four length cotton trousers. In case you are going to any party, then choosing cotton sarees will be a stylish and welcoming change. For men, cotton tees and shirts can keep them comfortable.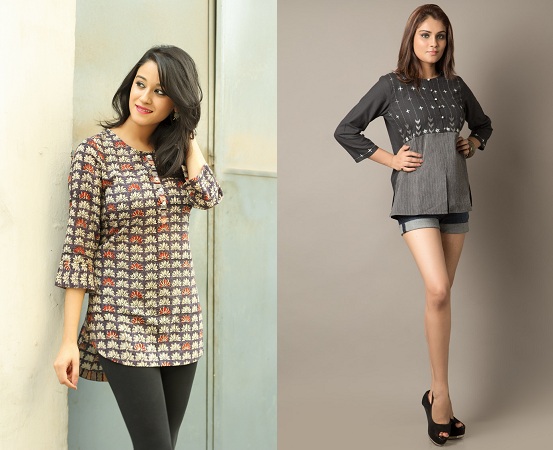 Rayon for comfort and style:
This is one fabric that looks like silk and has some similar feature like linen and cotton because of the airy and cool construction. Besides, this fabric also absorbs the moisture easily without trapping the body heat. As this fabric dries quickly, therefore this prevents extreme sweating in humid weather.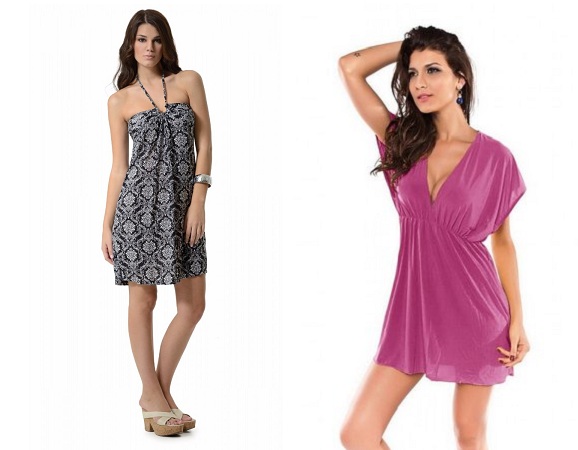 Poly cotton for a comfortable and gorgeous look:
This is one of the best choices for the rainy season. Being the blend of polyester and cotton, the poly cotton dresses get less wrinkled compared to the pure cotton ones. Another great thing about this fabric is that it never clings to the user's body and therefore look and feel comfortable even in the monsoon days. Besides, this fabric is available in different prints and pastel colors.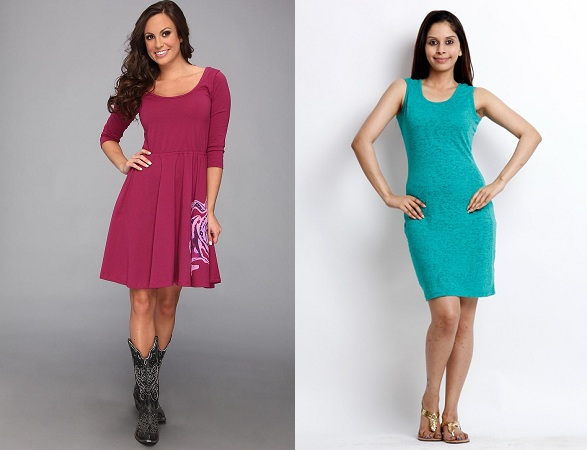 Chambray for breathable attires:
Chambray is the perfect choice for the monsoon days as this fabric can beautifully breathe. This fabric is light and summery and therefore this doesn't get stuck to the body.