[fusion_text]Fat Indian weddings are famous all over the globe for their sheer lavish decoration, their food spread, their celebration style, the jewelry that women wear and last but not the least the makeup and the way Indian brides get ready for the marriage.
In the yester years, brides would get ready at home with the help of their kin or friends, but now the style has completely changed and taken over by professional parlors that are expert in bridal makeup and everything. Today these professional beauty parlors have software that gives you the best option of hairstyle that will suit your face-cut for the occasion and have various tools to give you the style that suits you best.
Hereunder are some of the most amazingly pretty bridal hairstyle inspirations that can help you choose your hairstyle for your big day.
Bridal hairstyles for short hair:
It is not that a bride can look beautiful only in long hair. Professional parlors have styles that can make a woman beautiful in all kinds of hair length. These are some of the most popular hairstyles for short hair.
Pixie Hairstyle:
This is cute and sweet hairstyle that is popular not only with Hollywood actresses but also with Indian bollywood divas. This hairstyle gives you a very smart and energetic look on the face and goes very well with trendy type of lehengas. Brides wearing this hairstyle can use many types of hair pins and hair jewellery to enhance their looks.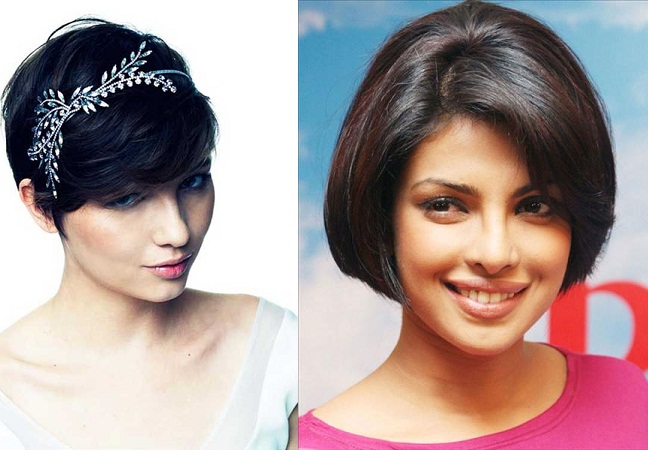 French Twist:
This is the perfect style for a bride with short hair. This is a very elegant style that makes you look stylish and beautiful.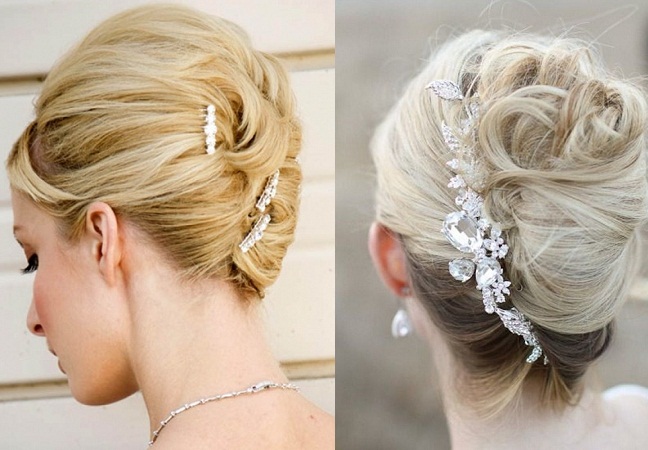 Sweptback Bob:
The best thing about this hairstyle is that is suits each and every type of face cut whether it is round, oval, square, rectangle, edgy etc. The haircut adds volume to your hair and a smoky black eye makeup with this haircut will create ripples in your wedding party.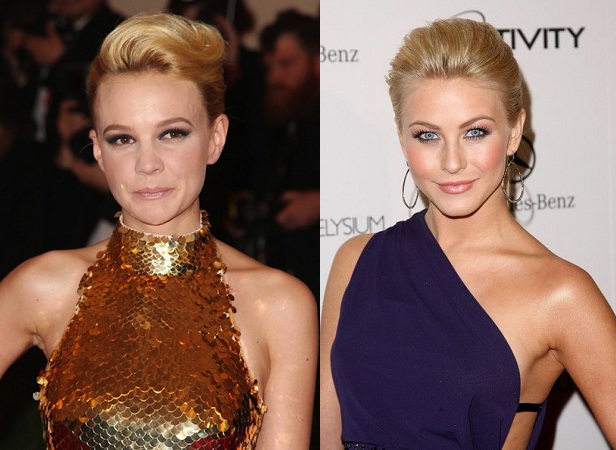 Hair styles for Medium length hair
In these modern times it is getting very difficult maintain long hairstyle. Therefore most women prefer to keep medium length hairstyle as the style allows her to wear traditional as well as modern outfits.
Since most women today have medium length hairstyle, there are innumerable hair styles for medium length hair. You can choose one of the many to surprise your fiancé and many other friends and guests that come for your wedding celebrations.
Classic Bun:
This is one of the most common and usual hairstyle of Indian brides. In this style you create a middle parting or comb your hair backwards and get a fluffy hairstyle. You can now place your most beautiful Maang Tikka in the centre to look eternally beautiful.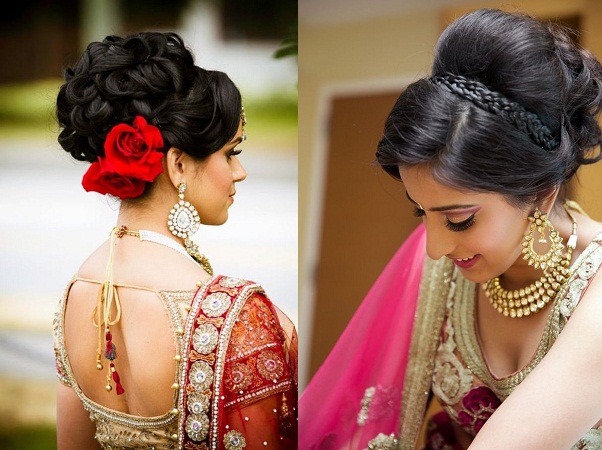 Half Up do:
This is a hairstyle that enhances the beauty of your hair locks. In this style you curl up the ends of hair to create a bounce in your hair. The curls are kept loose and spread enough to offer volume to the hair and natural waves. This hairstyle will transform your looks to another level with your bridal lehenga.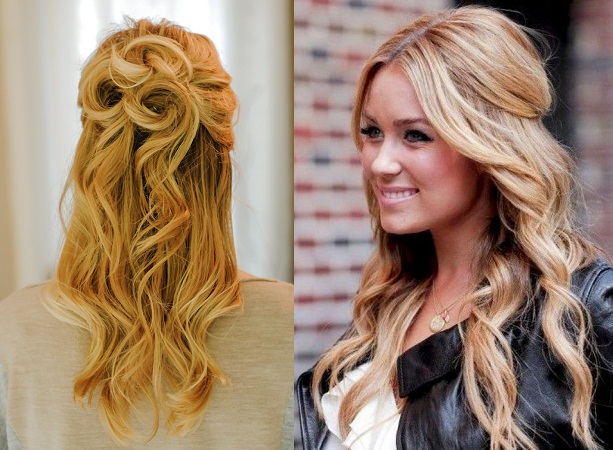 Twisted Up do:
This is a very simple yet elegant hairstyle for brides. The style gives you a stylish look and is an ideal choice for women with medium length hair. The hairstyle gives a sense of volume in hair and you just need to twist and curl your hair either at the back or front.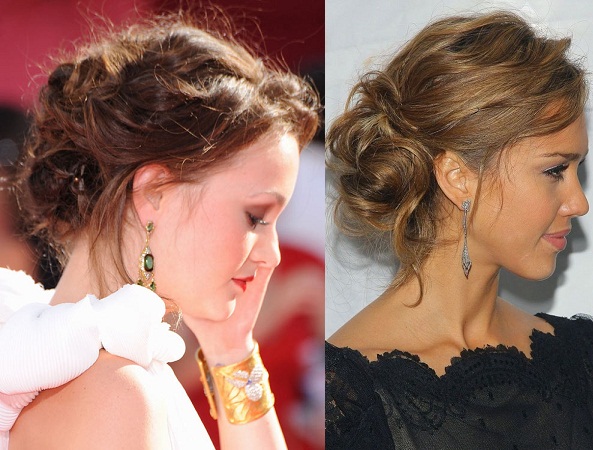 Curled Up do:
Curled up do is again a very simple yet stunning hairstyle that will go well for your wedding as well as for your reception party. You can also use some hair accessories with the style to give a better look to the style.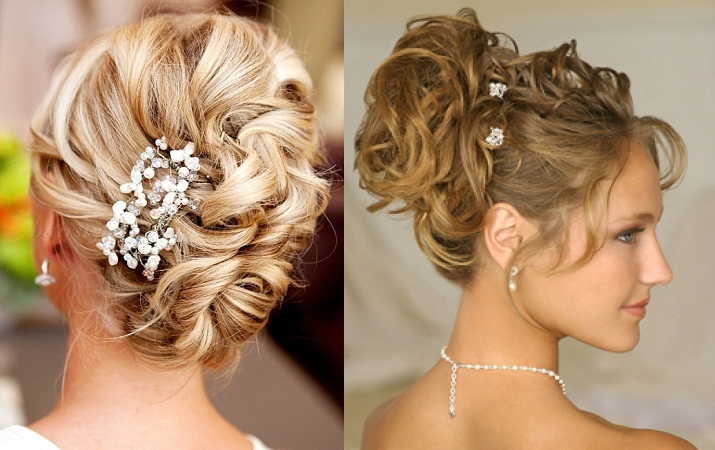 Chignon Hairstyle:
Chignon hairstyle is the favorite hairstyle for brides. The style gives an excellent look when you drape a dupatta or saree pallu on your head. You can use flowers, jeweled clips or head accessories or beads to enhance your looks.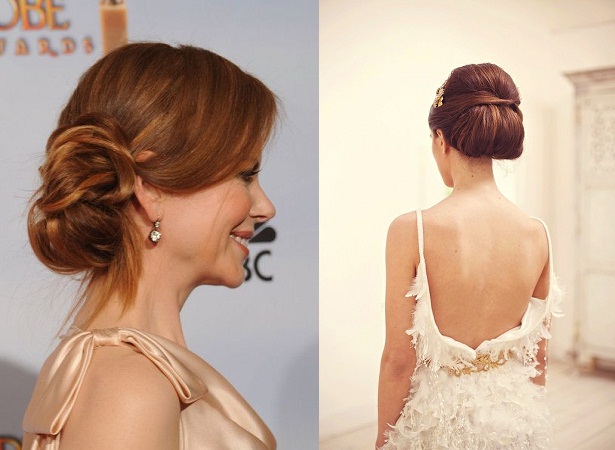 Hairstyles for Brides with long hair
Traditional braid:
This is the most common style for brides having long and thick hair. This kind of hairstyle looks good on round and oval faces. When trying this hairstyle for your wedding you need to see that the braid is made tight and strong and you apply centre parting of your hair and adorn a Maang Tikka to enhance your facial looks. In order to hold the braid intact you can apply a holding spray or use some hair ornaments.
You can also use flowers to further increase your looks but you need to be careful not to overdo as they can overpower your hairstyle.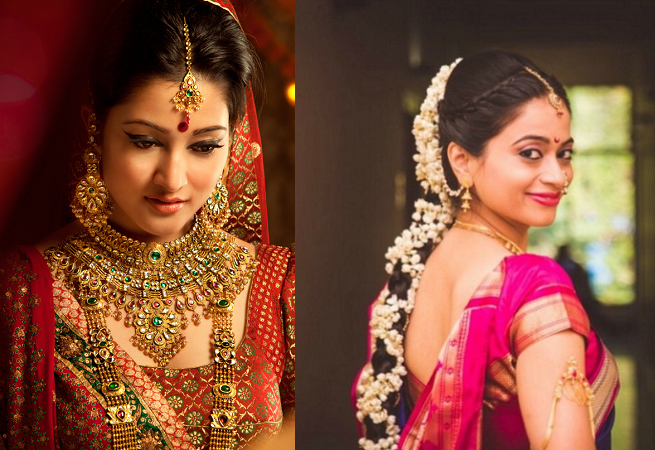 Side Braid:
This hairstyle is very much in fashion and many women are opting for this hairstyle. This hairstyle makes you look pretty and adds to your grace. However, when trying this hairstyle you need to keep the braid relaxed so that it gives a voluminous look.
In order to keep the braid intact you can use a holding spray or apply hair ornaments. You can use flowers to cover the braid. They will look absolutely stunning.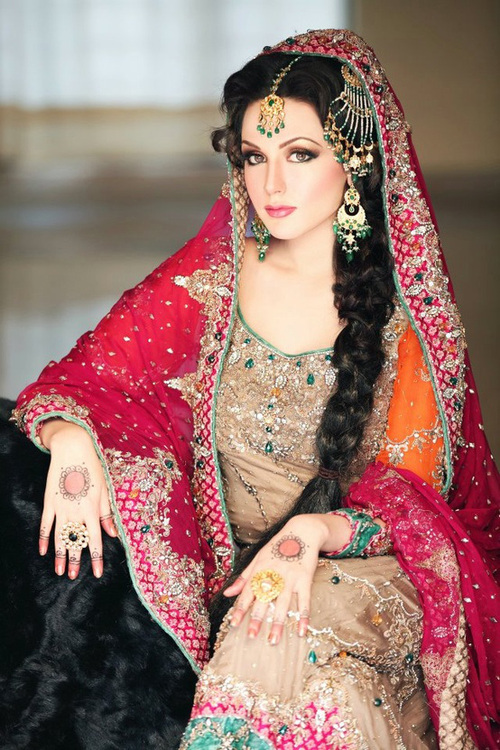 Curly Down do with mid parting:
Curly down do's are very popular for women with long hair. Central to most hairstyles in India is the centre parting to use Maang Tikka as the main attraction. Curly down do gives a very elegant and gracious look to your overall looks and your face in special.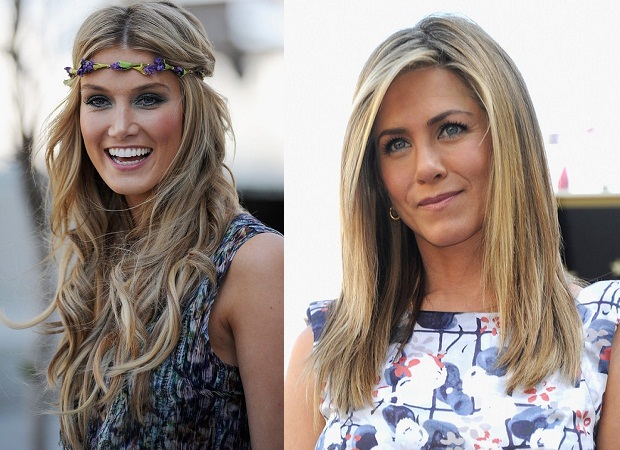 Long Ponytail with Pinned Hair:
This Indian hairstyle is very popular in certain parts of the country. This hairstyle requires you to pin your twisted hair properly and keep the ponytail at the base secured or else the hairstyle could go flat. You can adorn your ponytail and twisted hair with flowers or with hair ornaments to make it look prettier.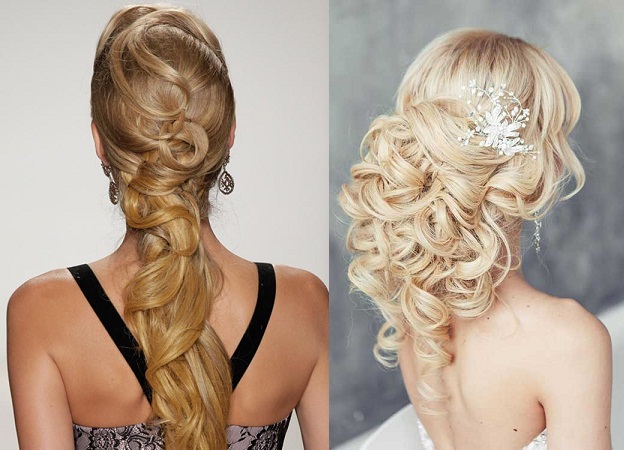 Voluminous Indian Updo:
This is a multi-tier hairstyle that creates voluminous look to the hairstyle. It is a stunning hairstyle that can be enhanced further by using hair accessories and hair ornaments.
You can choose from any of these hairstyles to get that stunning look on your wedding day.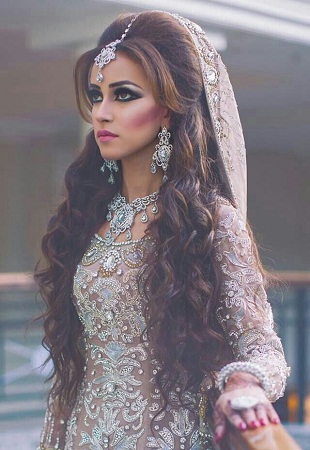 [/fusion_text]