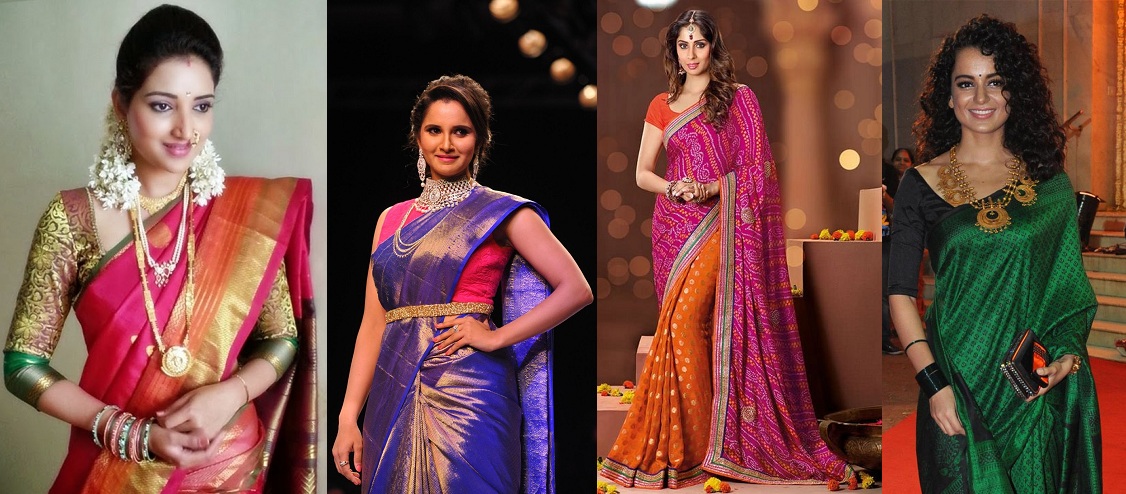 Diwali or Deepawali is the biggest and perhaps the brightest festival of India. It is celebrated throughout the length and breadth of the country. It is called the festival of happiness and merrymaking because each and every person shares his happiness through sweets, gifts and display of colorful lights and burning of different types of crackers.
India is a vast country that has hundreds of communities. Each community has a different lifestyle, tradition and culture that it follows. They have their own distinct attires, wearing style; make up, food and ways of celebrating festivals that make them different and unique.
It is the uniqueness and different ways that people celebrate Diwali that the entire country seems to light up and sparkle to make Diwali a festival of lights that it is known as.
Women make festivals a celebration with their enthusiasm, by their dressing, their makeup and their adornment of jewellery. Every woman loves to celebrate Diwali in her own special way and you can also celebrate Diwali with style and panache. Here are some ways that can make the upcoming Diwali a memorable one for your entire family.
Dressing in Traditional Style:
These days you can see most people opting to dress in their regular clothes with men choosing to wear a shirt or a T- shirt for an upper and trouser or denim for a lower. Traditional dresses give you a completely different look. Therefore to celebrate Diwali in style and panache it is important that you give yourself a look that is different from others and is traditional in style and essence. Traditional dressing allows you to stand out of the crowd and look stylish.
Every woman tries very hard to look beautiful and catch all the attention in the gathering. Most women these days try to wear western or Indo western dresses for festivals and functions as they are more comfortable and easy to carry than traditional dresses like sari or Lehenga.
There are a number of states in the country and each state has a different way of dressing, makeup and celebrating festivals.
The Tamil men wear their traditional silk dhoti and shirt while the women wear the famous Kancheepuram silk saris that are often passed on from generation to generation and young girls wear half sari or the Pavadai. The women adorn gold jewellery with flowers on their hair and apply makeup to look the most beautiful on the day.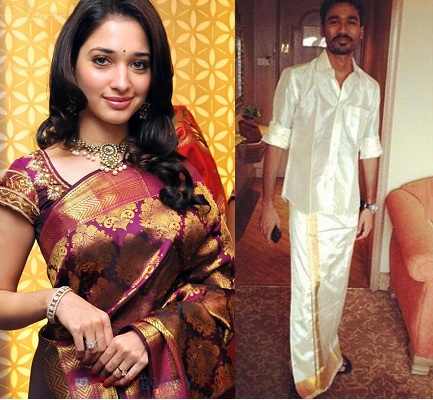 The Maharashtrian men wear a Kurta pyjama with a topi or cap on their head as it is considered auspicious to cover the head during Puja. The Maharashtrian women on the other hand wear their special Paithani silk sari on the day while some women also wear a nath or nose ring on the day as it adds glamour to their looks.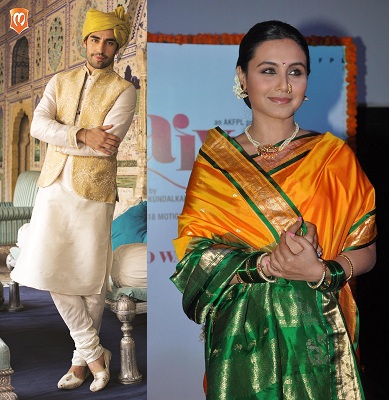 Sindhis have a very different and unique dressing with the men wearing their special Sindhi Pathani kurta and pyjama and Sindhi women wearing their special Sindhi sari on the day. This Sindhi sari is very special as it is not available in the market and very few people in certain parts of Ahmadabad know the designing and embroidery of the sari.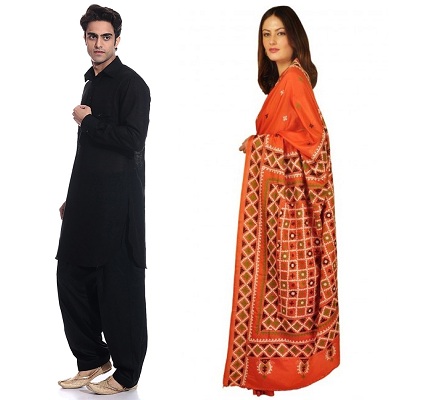 Gujarati men wear kurta pyjama while the women come dressed up in the most beautiful Bandhni or Patola sari. The dresses are very ethnic and made of either cotton or silk. Guajarati people usually wear very vibrant colors on the day to express their happiness and excitement on the day.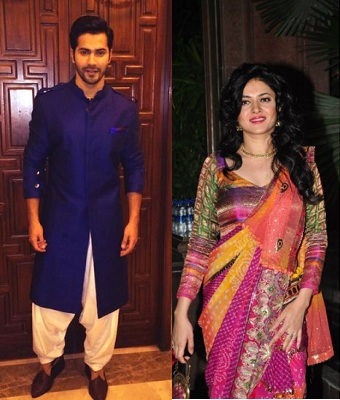 Rajasthani men usually wear a kurta pyjama while the Rajasthani women wear their traditional Laal Peeli Sari. The men's kurta has traditional embroidery while the color of sari that Rajasthani women wear is very bright red. The colors that men and women wear are very vibrant as it is considered auspicious to wear vibrant colors on the day.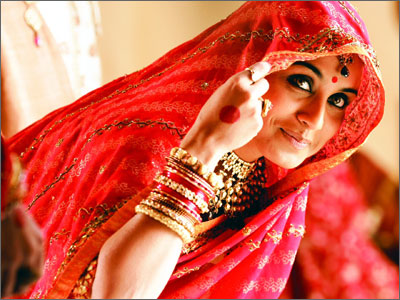 Kannad men wear traditional kurta pyjama while the women wear the most famous Ilkal sari that is typical to Karnataka during the Puja time. Some women also wear Mysore silk sari for the day but most Kannad women love to wear a Gajra or a band made from flowers on their hair as it looks very attractive and appealing.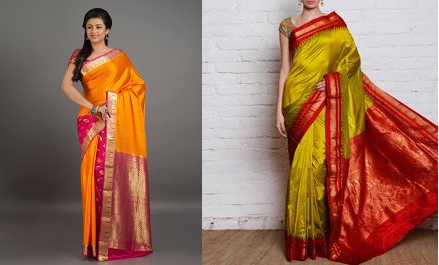 Carrying on a tradition is very classy and the best way to celebrate Diwali is to celebrate it in the most traditional manner.
Make up and Jewellery:
Dressing is one part of your style but makeup and jewellery add a lot of style and grace to your personality. If you wear a western dress, makeup and jewellery remain very simple and docile. However, with an Indian dress like sari, Lehenga, Salwar suit or an Anarkali suit your make up changes and so does your entire personality.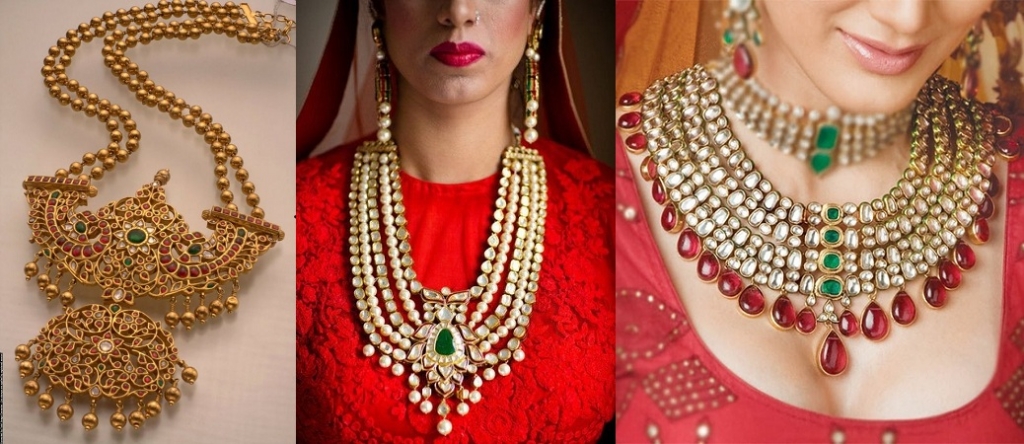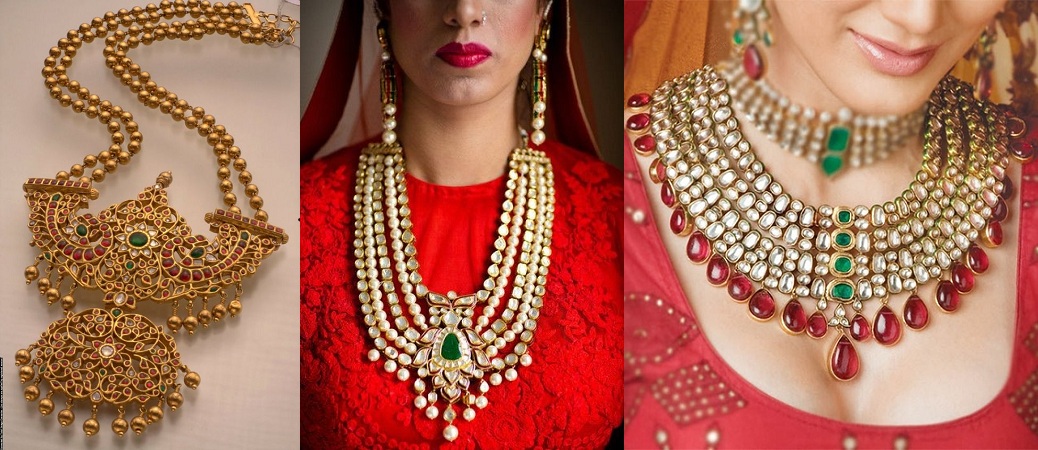 Diwali is a time to wear your best makeup and jewellery as there are so many people you meet in a day. Both these accessories speak a lot about you and your personality. You cannot wear the same type of makeup and jewellery with every traditional dress as every dress brings out a different side of your personality in limelight.
Accessorize your Dress:
Accessories are as important to your overall personality as the sari or suit that you are wearing. Accessories compliment your dress and make them complete so that you get the look that you wish. They are also a part of your entire ensemble and you cannot look attractive until and unless you accessorize yourself according to the dress you are wearing.
Women have accessories for their hair, head, eyes, ears, neck and almost every part of their body. Today these accessories come in a very wide variety and in a number of colors. You can choose the style of accessory that you wish to wear and give yourself exactly the kind of look that you wish.
Choose the appropriate style for this Diwali and shop for clothes and accessories that suit your personality. Now you can easily find the most attractive clothes and other things for Diwali online. Shop and celebrate the brightest festival with glitz and glamour.