Apart from the purpose behind celebrating a particular festival, the craze for festivities among individuals doubles up when it comes to wearing new attires, make up and adorning intricate jewellery designs. Though this fad is prevalent for every festival, but Diwali is one such festival when people are most enthusiastic in purchasing new clothes and jewellery. Moreover, many people celebrate a day known as Dhanteras, which falls just before Diwali. On this day, it is considered a good omen to purchase something made of gold. For this purpose too, many women dire to buy new jewellery to flaunt at the d-day.
Besides this, on Diwali, people worship Goddess Lakshmi, that is considered to be the Goddess of wealth. Thus, the trend of adorning beautiful jewellery on Diwali has been in vogue for a long time. Not only jewellery made of gold, intricate and unique patterns made out of silver, platinum and diamond have also much to offer to the jewellery lovers. Floral jewellery is back in trend. Sweet looking flowers add the overall grace to the traditional outlook with a modern tinge by adding floral neckpieces, earrings, bracelets, etc.
Buying  jewellery involves large investment, so you must be cautious while making a choice of the pattern or design you wish to adorn. Many of you may not be aware of the latest trends and fashion sense regarding jewellery as this is not something you buy frequently. It is better to seek advice from experts and designers as to what will suit you and match your attire for Diwali.
Here are some of the tips and styles that will give you perfect diva look this Diwali and turn the heads of the masses at you gaze:
Gold Jewellery
The majestic and scintillating gold jewellery has always ruled the hearts of Indian women. This upcoming Diwali season, too, you will come across a wide range of exotic designs in gold jewellery embellished with mythological figures and some ethnic symbols. Earlier diamond jewellery was the hallmark of elite class women. However, in the last few months the fashion jewellery trend has taken a U-turn possibly towards gold. Its timeless elegance and classic appeal can quench the thirst of traditional Indian women that still find immense satisfaction and security in the gleam of gold. Hence, this festive season will witness the renewal of the ancient heritage in Indian jewellery market. Women that are fond of the traditional touch can look for handcrafted jewellery designs that are embellished with polkies, diamonds, kundan and rubies. In fact, the fusion of gold, diamonds and kundan jewellery will create wonders this festive season. Undoubtedly, traditional gold jewellery is an alluring option to sparkle this Diwali.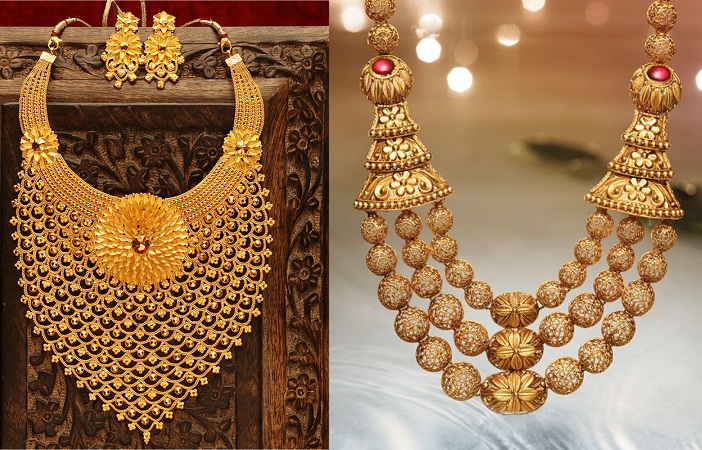 Diamond Jewellery
On this grand festival of lights, people like to dress themselves in beautiful attires and alluring jewellery. Jewellery not only makes a woman distinctive and unique for self-respect but also harmonies senses to lure and opulence. Diamonds form an important part of jewellery shopping at the time of Diwali. The charisma and the beauty of a diamond necklace or studs are unparalleled to any other stone or studs. Available in various colors, diamonds are valued in terms of their clarity. Add some chic and sophisticated jewellery to your wardrobe this festive season. These precious jewels are embellished in gold and white metal in different styles. Diamonds have always gained the attraction of elite class women as they are heavy on pockets. Now, the diamonds are creatively paired with gold and kundan to get those classic-contemporary pieces of finesse jewellery which you can flaunt with any of your ethnic outfits. With new designs evolving every year, this year you will witness colored stones used in diamond jewellery to craft beautiful jhumkas, earrings, cocktail rings, neck pieces, maang tikkas and bangles. Embellished with semi-precious stones, diamond jewellery is the perfect choice for a youthful and elegant look this Diwali.
Kundan and Jadau Jewellery
Kundan and Jadau Jewellery has been in vogue since long. With ornate designs and thick gold plates, this type of jewellery has never lagged behind to leave the stalker jaw dropped. This Diwali season, pair your kundan and jadau necklaces, earrings and maang tikkas with traditional red and white saree or any other colored lehenga or saree. Possessing utmost clarity, this type of jewellery can give the look of chivalry when paired with right colored stones, which match your attire or give that perfect contrast look. This is the purest form of jewellery that can steal the show if proper designs are chosen.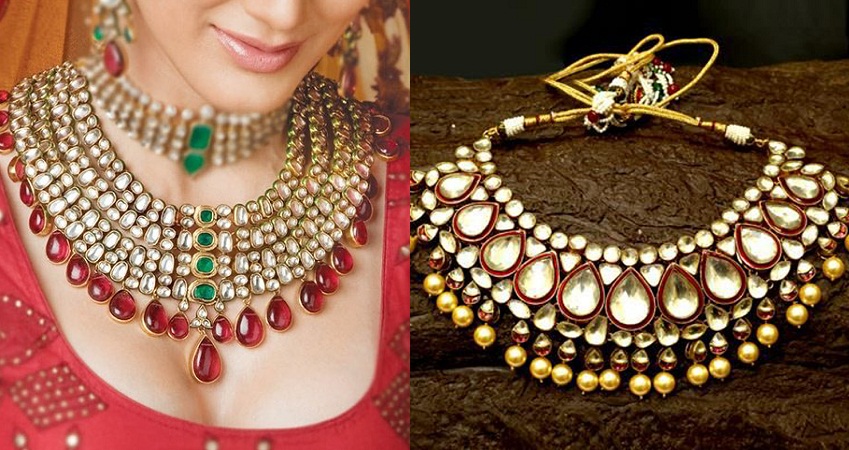 Layered and Contemporary Jewellery
Nowadays, layered jewellery has returned as a trend which does not give you a traditional look. Beautiful designs and patterns are chosen that can be adorned by women from all age groups with equal likeliness. Layered jewellery adds uniqueness to your attire and makes you stand out of the rest in a gathering. Thus, this Diwali can be the perfect occasion to flaunt layered yet contemporary jewellery and be the trend setter and rock your Diwali party with all the eyes gaping at you.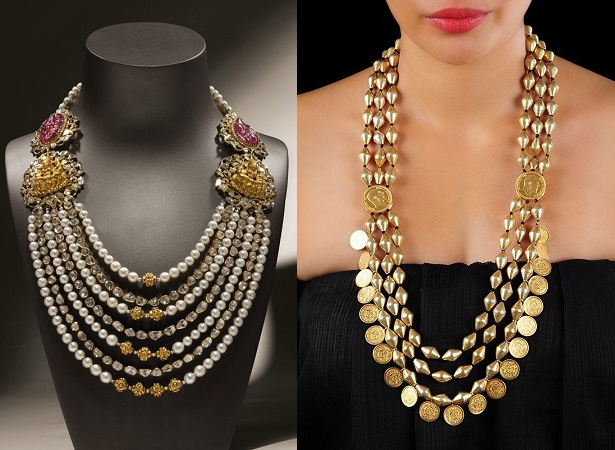 White gold Jewellery
White gold or silver jewellery has always continued to charm its buyers at almost every festivity. This Diwali too, you can go for earthly designs in sparkling silver that will give flawless look to your appearance. Silver gives contemporary look to your attire and has been in vogue in the recent times. When paired with sparkling diamond, you are ready to have that royal and mesmerizing gaze this Diwali season.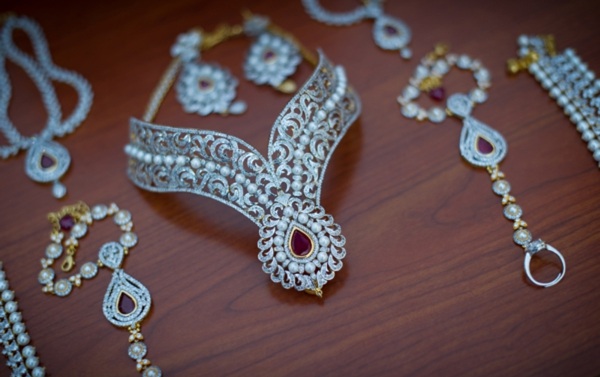 Floral Jewellery
Those that wish to go for the least expensive jewellery to add the charm to your attire can opt for floral jewellery. Sweet smelling gajras have been in fashion from a very long time. But nowadays, girls like to add bracelets, earrings, maang tikkas and necklaces made out of beautiful flowers like orchids, gladiolus, etc.

Now get ready to flaunt your diva look this Diwali with unique jewellery designs in different patterns and stones. Thus, Jewellery completes your magnificent look and helps you flaunt your gaze at the festivity.