The palazzos are one of the popular clothing trends, which were mostly worn in the 1960's and 1970's and these pants have made a recent comeback. And even till date, this attire is highly preferred with numerous fashionistas. The palazzo pants are basically loose, super wide leg and flowing pants, which can create glamorous yet a totally effortless outfit. Besides, these pants are also light and really versatile. These pants look amazing as these are highly comfortable in nature. With the right type of styling, the palazzo pants are perfect for both warm and cold weather.
These days, numerous women across the globe are flaunting the palazzo trend. So, if you are one of them and looking for some trendy ways to style up the palazzos, then here are some tips you can consider:
Pair it with tees:
The simplest method of wearing the palazzo pant is to team those pants with simple tees. This is a great method to keep things casual while not making the palazzo go overboard.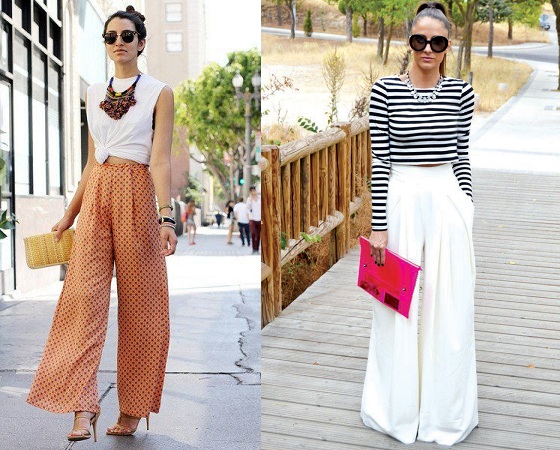 Pair it with long-sleeved shirts:
This is a flamboyant and elegant manner of wearing the palazzo pant. Apart from pairing the palazzo pant with long sleeved shirts, you can also pair it with lace shirts as a party wear.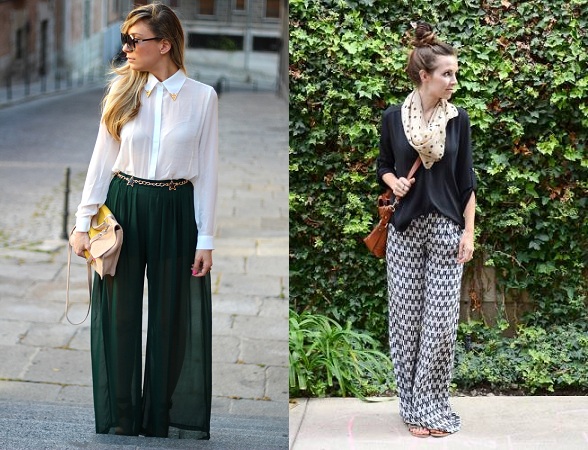 Pair it with tank tops:
In case you want to create a really chic and simple statement with the palazzo pants, then team these pants up with the tank tops. This look is just perfect for a casual day out. To make the look more chic, you can add a belt to the attire.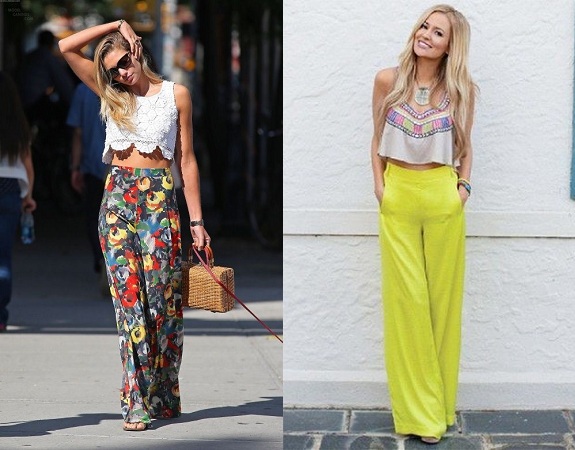 Pair these pants with long kurtis for a classy combination:
If you want a really desi style to flaunt the palazzo pants, then choose to pair these pants with kurtis. Even though the kurtis are flowy and long like palazzo pants, the combination looks just perfect while bringing out a great pinch of ethnicity to the overall outfit.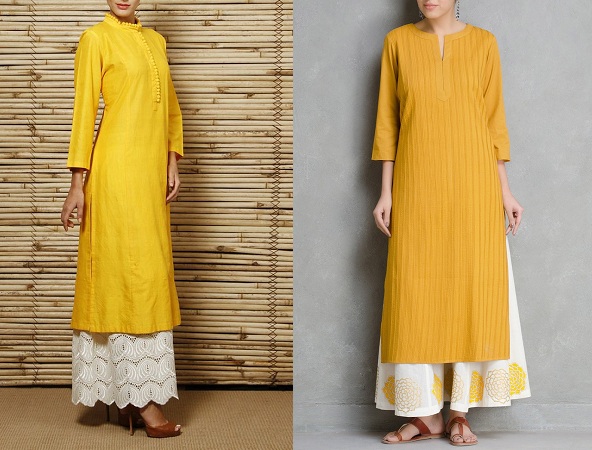 Go for a palazzo suit:
Apart from pairing the palazzo pants with kurtas, these can also be paired with the palazzo suits. How to do it? Quite simple! Next time, whenever you will wear a salwar suit, just pair it with a palazzo suit instead of the leggings. This is actually a plush method and therefore you will be able to turn around others head with this uniquely styled salwar suit.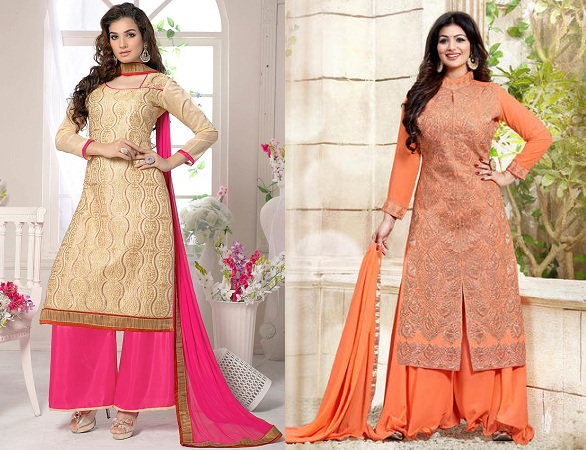 Pair these pants with crop tops:
Nothing can be a better method to wear the palazzo pants than a crop top. This combination goes perfectly and brings out a great elegance and chicness to the overall attire. Whether it is short sleeved or long sleeved, velvet or lace, these crop tops can be of different types and each type looks great with the palazzo pants.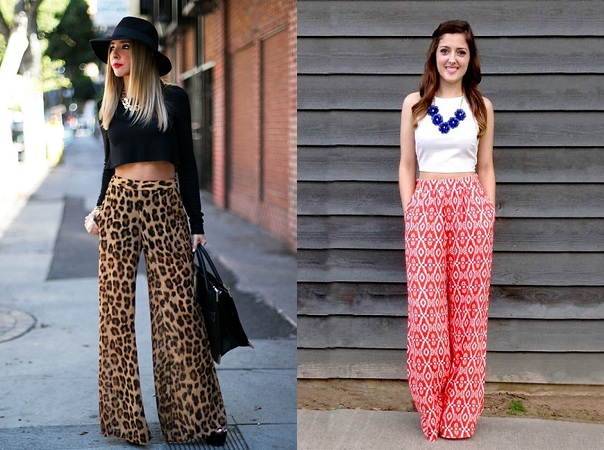 Match your tops with the palazzo pants to prepare a jumpsuit:
Making a jumpsuit is one of the dapper methods of using the palazzo pants. To do it right, you can team these pants up with the top of similar shade and therefore spruce up the overall look a bit by adding a beautiful belt. You can even flaunt this look to the office.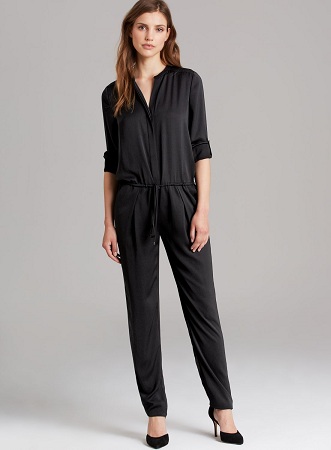 Layer up the look over the palazzo pants:
These pants are just great to keep yourself cozy and warm during the cold days while making you look fashionable enough. All you need to do is to layer up over the top, which you would wear over the palazzo pants. For this purpose, you can either use long winter jackets or denim jackets and this way, you can create the perfect winter outfit for you.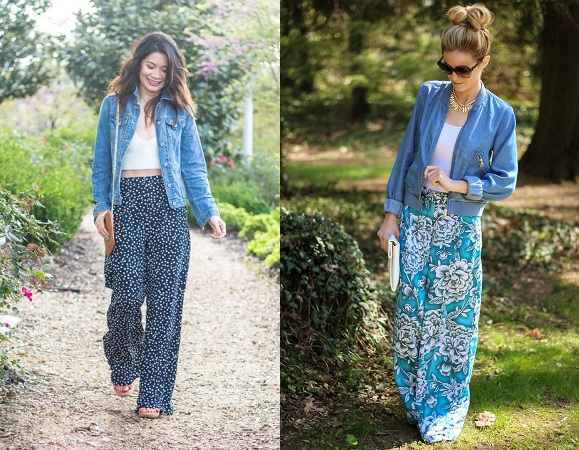 Pair the palazzos with floor length, long jacket:
The floor length jackets are much in trend nowadays. There are a number of ways to wear this type of jacket and one of the best methods is to pair these jackets with palazzo pants. To add an oomph factor to the overall look, leave the buttons of the jackets opened from the belly to the bottom.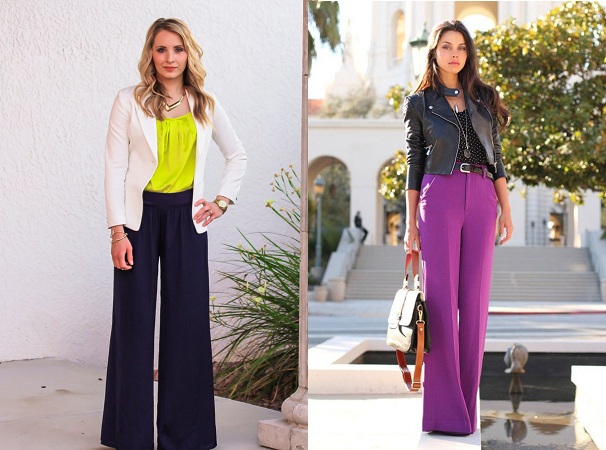 Create a formal look with palazzo pants:
The palazzo pants are highly versatile and therefore you can even create a formal look with these pants by teaming those up with suits or formal shirts. Choose to wear this combination in office and your choice will be appreciated.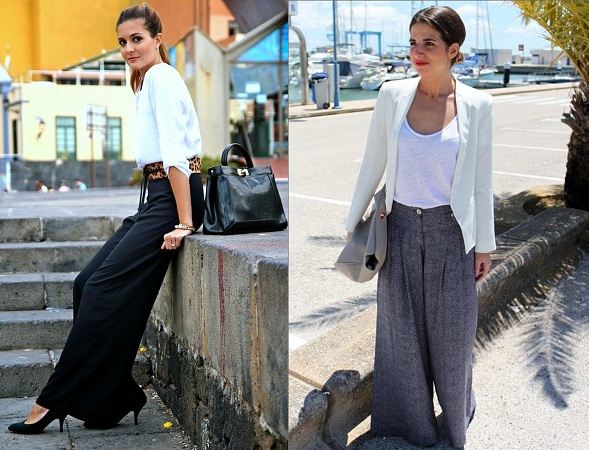 So, now you are well aware of different tips to styling up the palazzo pants in a number of ways. Next thing you can do is to replace some of your old jeans with these trendy palazzo pants to create a great style statement!