If you talk about the Indian fashion industry, then the discussion will be just incomplete without mentioning the name of Neeta Lulla. Renowned as the "Czarina of Indian Fashion", Neeta is now the force to reckon within the fashion retail and glamour industry. The designs created by her are not only popular in India, but have also acquired global acclaims. Without the creation of this great designer Sanjay Leela Bhansali's Hum Dil De Chuke Sanam or Asutosh Gowariker's Jodha Akbar would have lacked the magic.
Style created by Neeta Lulla:
Every outfit created by Neeta Lulla gets the inspiration from nature. The outfits don't ape any specific trend as these are designed keeping the uniqueness in consideration. Fusion is the main flavor in her all designs as she considers that fusion is very much in vogue and in demand. Besides, indo-western is also another specialty on which she works. Therefore, ethnic and colorful sarees are mostly designed by her as she thinks these convey a great essence of classiness with vibrancy and style. Majority of the designs, motifs, prints and patterns created by her are poured out on radiant shades that are soaked in the spirit of nature with a pastel essence.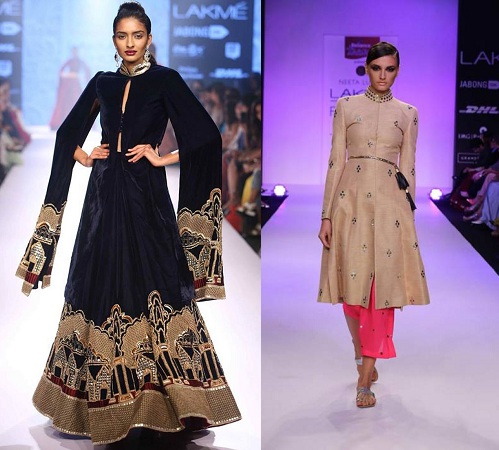 Designer sarees by Neeta Lulla:
Neeta Lulla is mainly known for the creation of beautiful designer sarees, which feature beautifully crafted, printed and embroidered sarees for almost every occasion. Designer sarees for wedding trousseau, flat chiffon sarees, designer bridal sarees or Kanjivaram silk sarees are some of the designer saree types, which this designer excels in. Another great add on to the sarees designed by her is the carefully designed and uniquely styled blouses, which don't only accentuate these sarees, but also grab the attention of people while making the wearer stand out from others.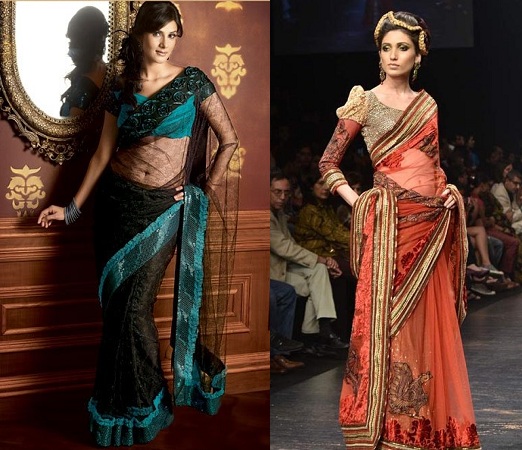 Indian bridal collection by Neeta Lulla:
Though Neeta Lulla is highly versatile and she specializes in designing both Indian and Western outfits, but the Indian bridal collection created by her is most sought after. With her unique bridal collection, Neeta Lulla has brought to a range of collection for the new aged brides. With the features like elegant drapes, modern outlook of luxurious colors and forms, these bridal ensembles put a completely new twist on the conventional weaves that are a must have in every modern woman's wardrobe.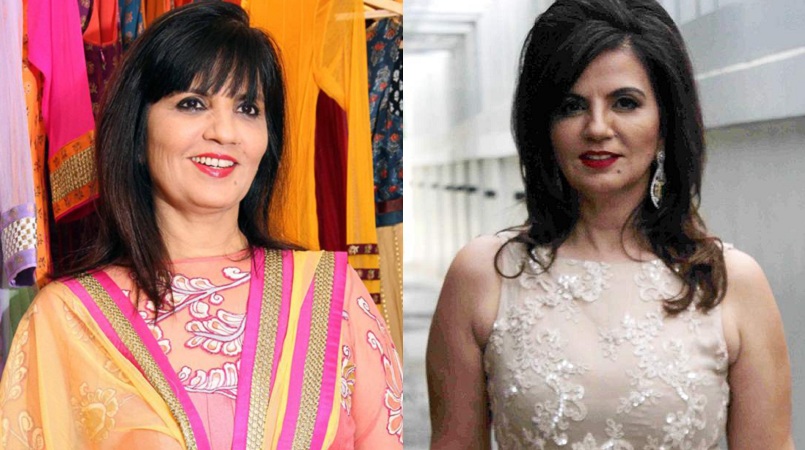 The bridal collection designed by Neeta Lulla ranges from simple to extravagant, therefore a number of Bollywood actresses heavily rely on her collection even on their D-Day as well as on the special events of their lives. Some of her clientele in Bollywood include: Katrina Kaif, Aiswarya Rai, Deepika Padukone, Priyanka Chopra, Juhi Chawla, Rani Mukherjee, Esha Deol, Shilpa Shetty, Sridevi, Sushmita Sen etc. Among these beauties, the bridal attire of Aishwarya Rai and Esha Deol's were designed by her.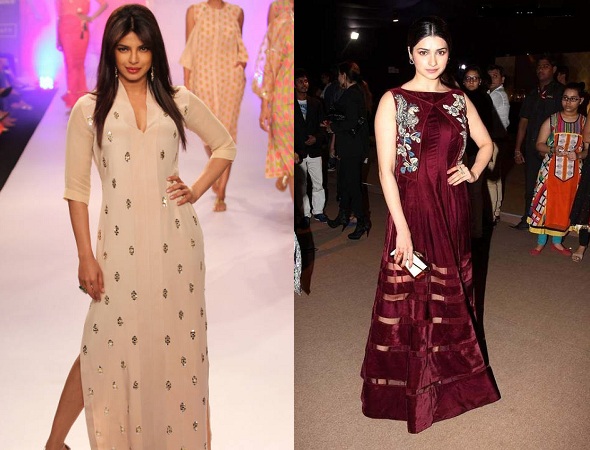 No matter whatever the bride's culture is, Neeta Lulla can design the bridal wear effortlessly. With the beautiful wedding collections designed by her, she makes the exotic Indian wedding more memorable, special and fashionable and also the most special day of the bride's life.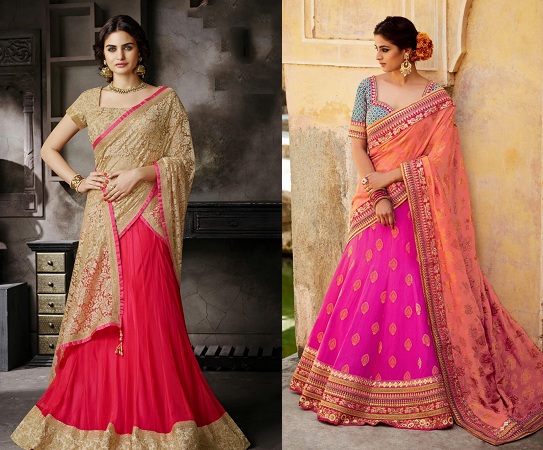 Conclusion
Starting from wedding sarees and party wear sarees to double sarees in rich fabrics like tulle, brocade, silk, velvet and lace, the creations of Neeta Lulla are glamorous at the best. Sarees complete with heavy embroidery and Swarovski crystals in different types of colors from jeweled tones to pastels, the saree collections of Neeta Lulla are a medley of textures ideal for the wedding day of the traditional brides as well as for various pre-wedding functions like sangeet, mehendi or haldi. Besides, there are also some less dramatic pieces in her collection meant especially for the sister and best friend of the bride.