Indian women have been wearing sarees for centuries without much change in the style of draping but with a change in culture and opening up of society there have been massive changes in the way sarees are designed, styled and finally worn today. Sarees are not merely a dress that women wear in their daily routine or even in the parties and functions; saris have become a style statement, an indicator of your awareness about fashion and last but not the least, your economic position.
Different Regions, Different Saris
India is a vast country where different types of sarees are handmade or manufactured according to local customs and available fabrics. Some of these sarees are worn by local people of the region while some designs and fabrics have become famous due to their distinct designs and fabric and are worn all over the country. These sarees are made plain as well as heavy to suit the needs of the customers.
The plain sarees are usually made and designed to be worn as daily wear both at home or the office while heavy sarees are designed as party and wedding wear. The concept of both these sarees is very different and therefore the looks are also very diverse. However, with sari and dress designers coming up in the fashion scene, designs and style of saree and blouses have undergone a sea change in the manner that they are seen, designed and worn today.
Every season, designers come up with new ideas and designs to showcase their creativity and style. Every season they make changes in saree and blouse designs to come up with something new and make the women that are high on fashion clamor for the new fashion statement.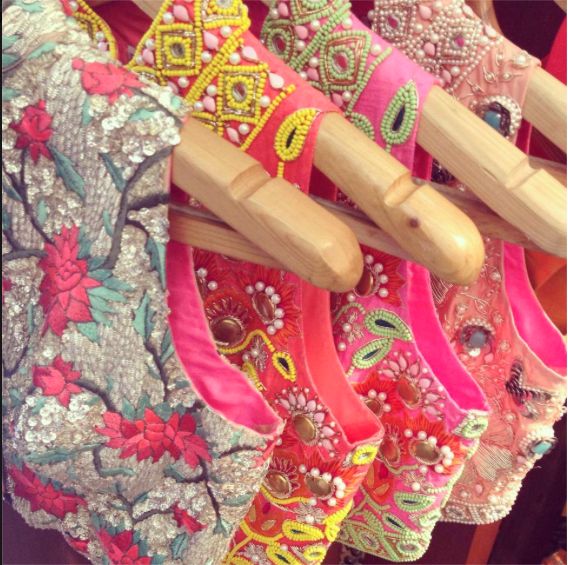 Heavy Embroidered Blouses with Plain Saris
Among other fashions that are prevalent in saree and blouse designs, heavy embroidered blouses with plain sarees make a comeback with a huge bang that is loud enough to be heard not only in the high fashion society that includes Bollywood celebrities and page 3 socialites but also the women of common middleclass families. Women today want to wear sarees that are light in weight and yet are high on fashion so that while they can satisfy the needs of the fashion at one end, they can enjoy the comfort of a light weight dress and comfortable movement in parties and functions on the other end.
Although women like the heavy embroidery and embellishment sarees and lehngas but that has become the dress of the bride or at the most, her best friends or sister. All other women prefer to wear a plain saree with a heavy embellished or embroidered blouse so that the combined ensemble gives the look of a party dress while they can relax and enjoy the party.
Heavy embroidered blouses are not easy to make because all heavy embroidered blouses don't suit each and every style of body structure. You need to carefully design these blouses that they look perfect on your complexion and body structure. For all these intricate complexities you need to go to a professional designer that is trained to design dresses according to different body structures and complexion.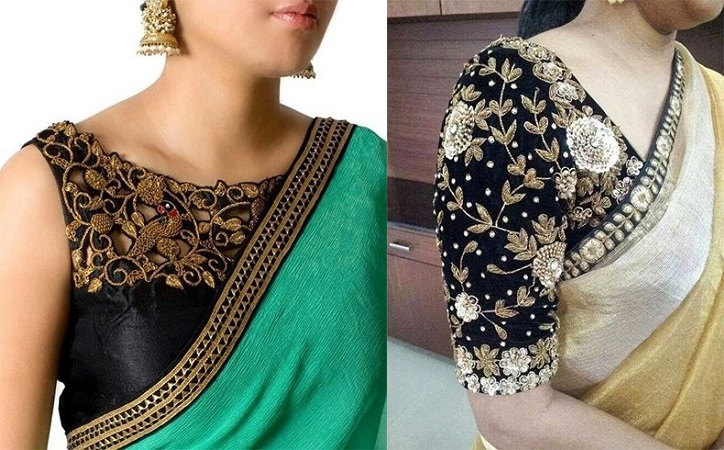 Embroidered Blouses according to different body structures
Heavy embroidered blouses have surely made a comeback but all blouses don't suit each and every type of body. Therefore here are some tips so that you can get the best blouse designed for your body type.
For Women with heavy breasts
Every woman wants to wear heavy embroidered blouse in weddings and formal functions but women with heavy breasts need to be cautious enough to choose a light weight fabric for their blouse. This is because heavy embroidery on the chest of a heavy fabric will make your chest and upper portion look even heavier than they actually are and further the heavy embroidery on the chest can make the fabric fall in front revealing your body.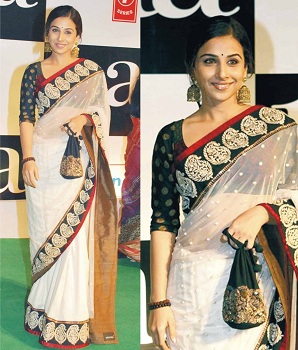 Women with light top
If you are a woman that has a lighter upper body, you should go in for heavy fabric like velvet, brocade or silk that will enhance your looks to a very high level and heavy embroidery on the blouse will look gorgeous on your body.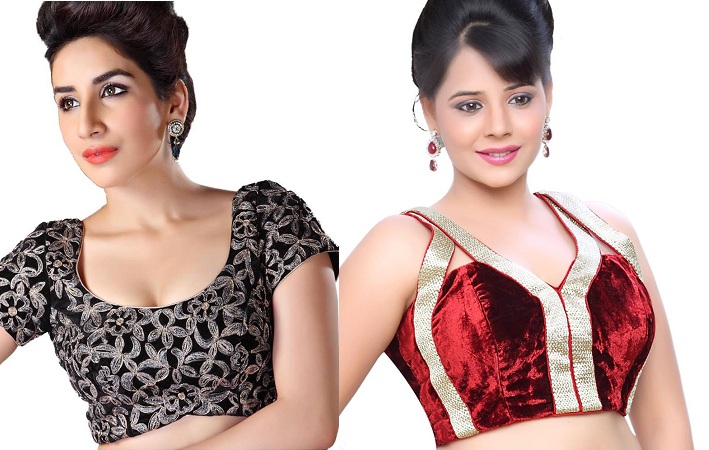 Women with long neck
Women with long neck can wear heavy embroidered blouse easily as their long neckline is a big asset. The best design for them is a high neck embroidered collar design. This design will look gracious on your body type.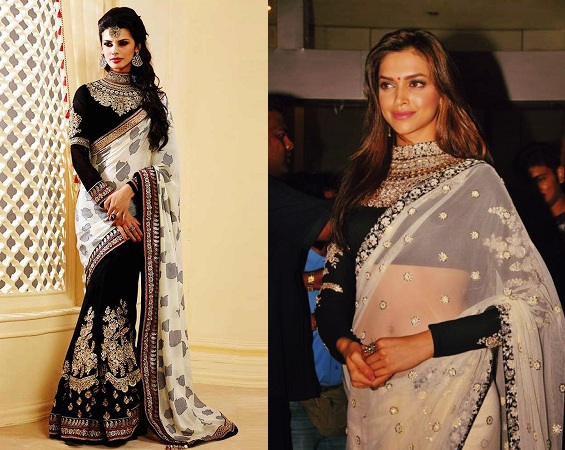 Women with pear shaped body
Pear shaped body means light top and heavy bottom. Most Indian women belong to this category as most Indian women have heavy hips. Plain saree with heavy embroidered blouse is the perfect combination for women like you as the plain saree will reduce the flaw on the lower part and heavy embroidery on the top will neutralize the effect to a great extent.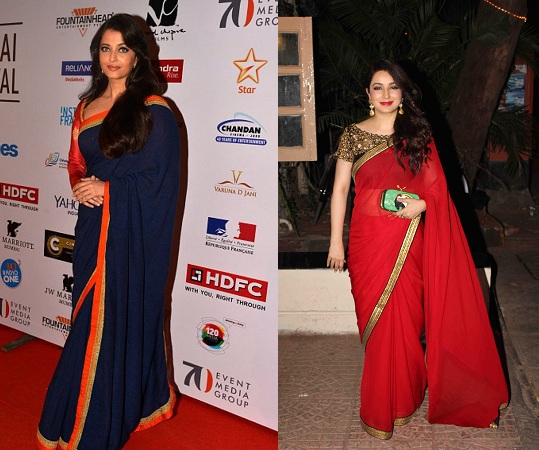 Different Neck Lines and sleeves in Heavy Embroidered Blouse
The design of neckline and sleeves greatly affect the way you ultimately look in a saree and blouse. With plain saree and heavy embroidered blouse you need necklines that suit your style and goes along with your saree also.
High neck heavy embroidered
This is one of the favorite necklines of most fashion designers. Almost all the big names in the fashion world have high neck heavy embroidered blouse in their latest collection of blouses. This style of blouse is most suitable for women that have long necks as this design gives a royal look to the blouse and the entire ensemble.
You can choose to have a full sleeve or an elbow length sleeve design with this style of blouse. Both the sleeve designs are high on fashion and you can get sleeves of sheer or net with this style.
If you wish to add some style and glamour to the style, you can get a backless with high neck blouse design. This style is very much in demand and the women high on fashion don this style very often. You can spot Deepika Padukone and Priyanka Chopra donning blouse of this design in many of the red carpet functions and formal parties in Bollywood circles.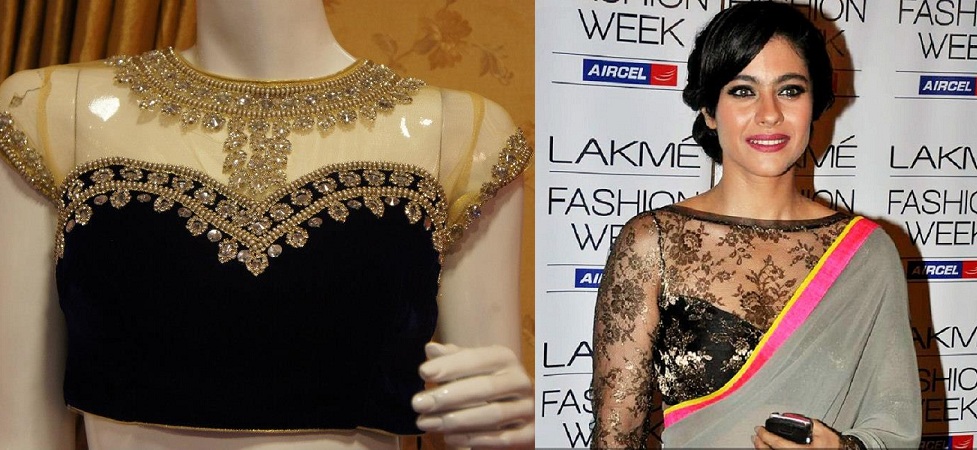 Boat Neck Blouse with Heavy Embroidery
Boat neck blouse with heavy embroidery is a huge rage in the fashion world. This is a design that gives you the chance to show a hint of skin while covering it at the same time. Although the design looks good on women with thin frame, women of all kinds of body structure can wear this blouse. You can also wear this design with an embroidered sheer at the front and also at the back.
Heavy embroidered sheer sleeves are also popular with this design of blouse as they look very gorgeous in this design.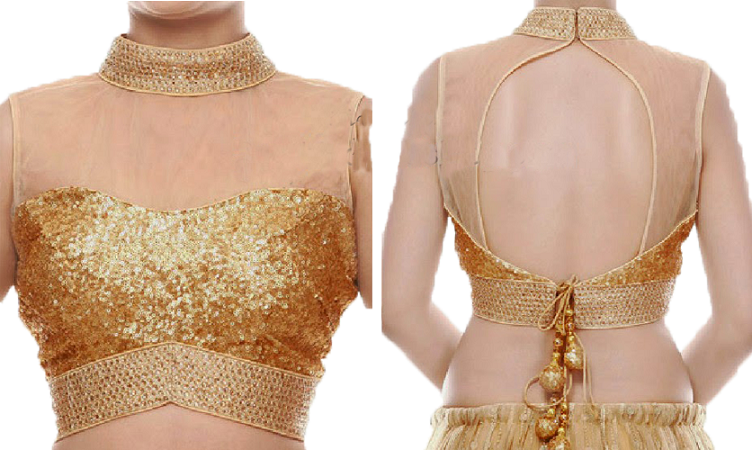 Heavy Embroidered Round Neck Blouse Design
This is a contemporary blouse design that is very popular amongst those women who are particular about covering their body and exposing only that is required in a blouse. There is however a way of exposing by lowering the neckline to the extent that you wants to expose. Heavy embroidered blouses are common with this design as most women that are not very particular about fashion or have the hitch of going in for fashionable blouses use this blouse.
There is however one modification that you can do to the design is to lower the back of the blouse to the extent that fascinates you. Heavy embroidery on the back of the blouse in this design also looks very beautiful.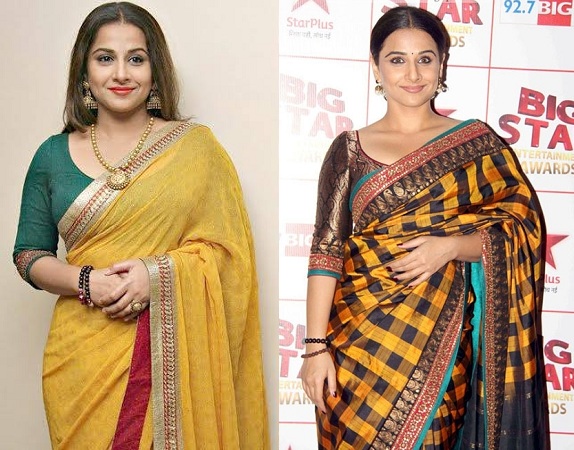 Heavy Embroidered V-neck blouse pattern                 
V-neck is a very popular and trendy design with plain sarees. Usually this design is worn by women that are very bold and modern. The blouse design is very sexy and the skin show in this design the maximum that one can expect from a blouse. Although, most women that choose this design with a plain saree also wear a plain solid colored blouse. However you can get the blouse embroidered if you want to give a formal look to the blouse pattern.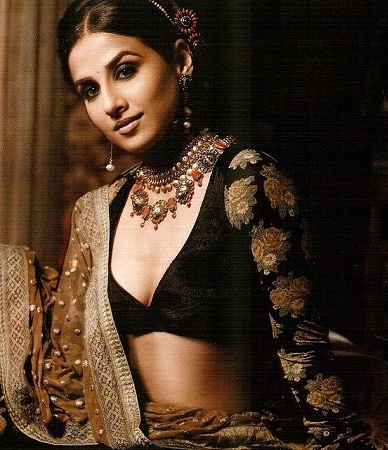 Apart from the neck, the beauty of blouse largely depends on the sleeve pattern. There are mostly two kinds of sleeve patterns that are popular in the fashion circles. These are the full sleeve blouse pattern and elbow length sleeves blouse pattern. Since India is a hot country many women wear elbow length blouse patterns during the summer months while going in for full sleeves blouse pattern during the winters. Sleeves add a lot of glamour to the blouse and therefore a lot of attention is paid to the designing and embellishment of the sleeves. Plain sarees warrant the use of heavy embroidered sleeves as plain sleeves with plain saree will not make much of an impression and secondly, such beautiful embroideries are being done on sleeves that they almost change the look of the blouse from a simply good blouse to a gorgeous one that can catch the eyes of all people present in the party.
Therefore, with the mentioned designs of the blouses, you can find the one that suits your body type.