With the era of modernity and the crave for wearing something unique yet stylish, women and fashion designers have tried experimenting with the old and traditional wears such as sarees, lehengas and their blouses as well. Since every new trend in the fashion industry is inspired from our Bollywood celebs, so are the designer blouses. A great part of the saree that adds to its overall appeal lies in its blouse that makes it worthy to capture the gaze and stun the masses. A beautifully crafted and well-designed blouse makes even a simple saree appear stylish and elegant. Many times, Bollywood celebs are spotted adorning a simple and plain saree with modish blouse possessed with various different cuts in the front or back.
Following are various styles that have been tried and adorned by the fashionable divas at different events:
Malaika Arora Khan was seen flaunting her flawless back in a white self-embroidered, glass shaped neck blouse which was detailed with silver gota all over its edges. The dori on the top of the blouse added to the overall charm and was enough to stun the onlookers.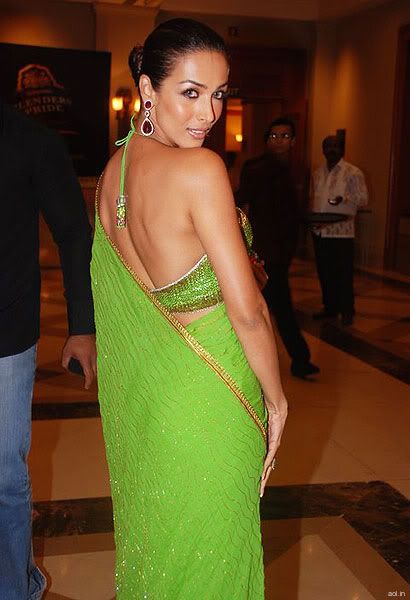 Manisha Lamba has been spotted adorning a chic blouse with a flower-shaped back neck that was unique enough to capture the glance of the audience. Thus, various cuts on the front and back neck are in great vogue and work astoundingly well for the perfect look.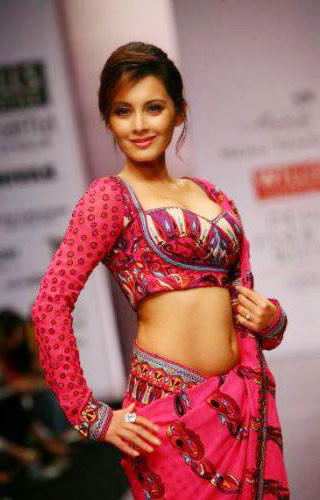 Actresses such as Sonakshi Sinha, Vidya Balan and Genelia D'Souza have adorned princes's cut blouse neck design. This type of neck design gives the mix of both conventionality and modernity. Sonakshi Sinha flaunted this type of blouse at the fashion week and looked absolutely gorgeous.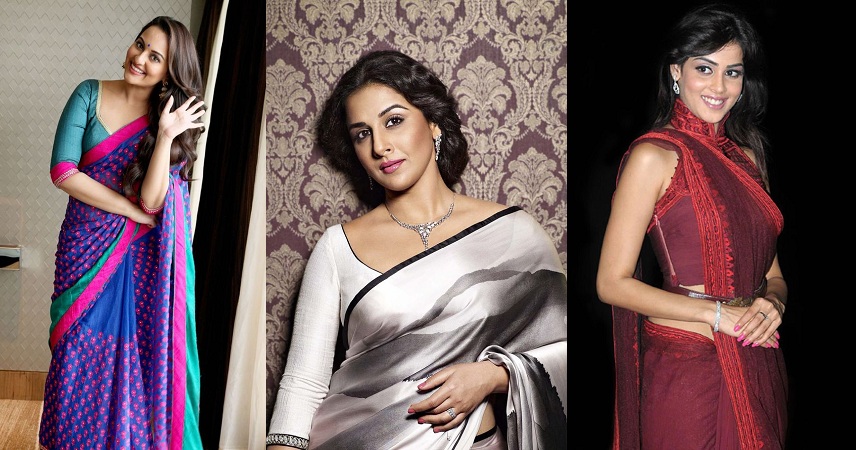 Aishwarya Rai Bachchan flaunted a boat neck quartered sleeve blouse with a simple saree at the Red Carpet. Such kind of blouses work well to hide those flabby arms and gives a modest look. Full sleeves or quarter sleeves add to the elegance of the ensemble. Those having broad shoulders and heavy breasts must avoid boat neck style.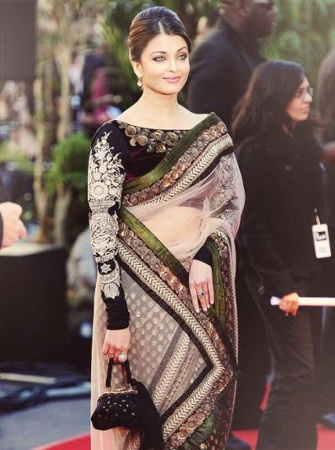 Mandira Bedi flaunted her toned arms in a noodle strap blouse while hosting world cup series. For all those modern women who are comfortable in showing off their skin and do not have flabby arms can always go for this style. This spaghetti strap blouse went viral when it was adorned by Katrina Kaif.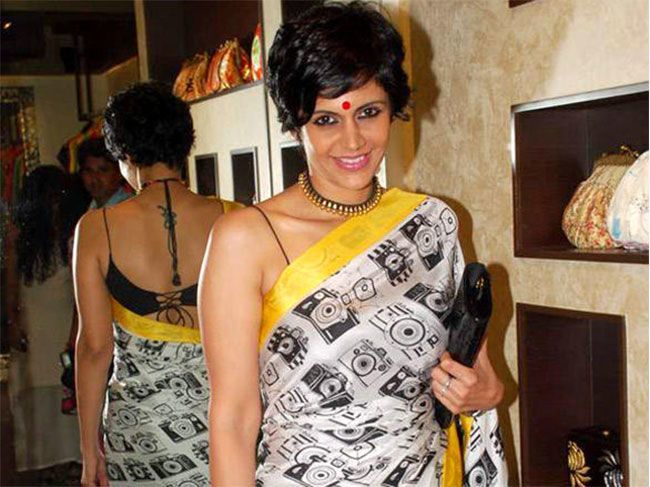 Madhuri Dixit flaunted her back on the set of Jhalak Dikhla Jaa when she wore a classic patterned blouse in which her back was left bare, with strings connecting to the shoulder in criss-cross way. This popular 90's trend is in much vogue now as well.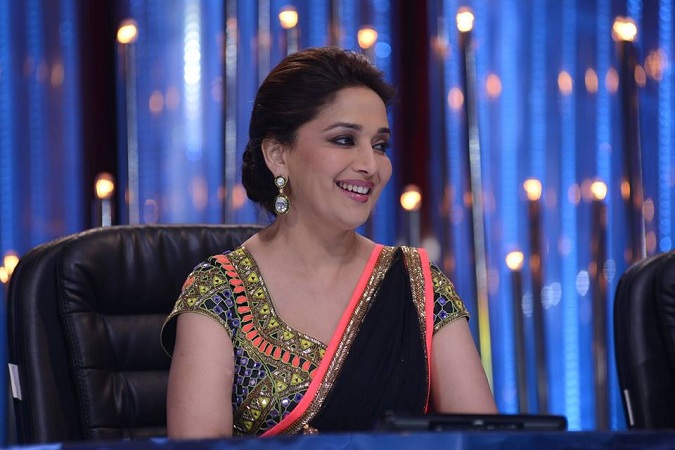 Actresses like Sridevi, Deepika Padukone, Vidya Balan, etc. have showed their likeliness towards wearing a high neck or haltered neck blouse. This gives a Victorian look and makes everyone go awestruck at the gaze of the adorner. These also work well for aged women who wish to hide their wrinkled neck.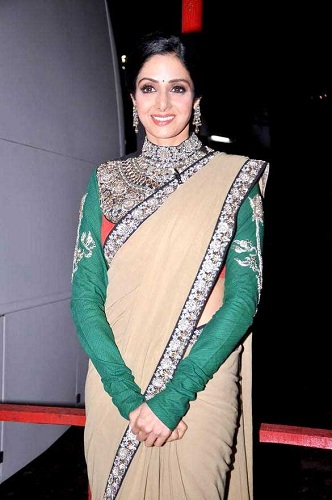 With the rapid evolution in the fashion industry, fashionistas have tried their hands on almost every design and never failed to leave the audience gaped. The above-mentioned Bollywood blouse designs can be tried according to your tastes, preferences and body type. Apart from these, there are many other types and styles that have occupied a special place in the hearts of women all across the globe. Experimenting with colours, doris, type of neck designs and varied cloth material can give a way to altogether a new, unique, stylish, modest and mesmerizing appearance. Being modest and moving with the pace of ever-expanding fashion industry is made much easy by our Bollywood divas and fashion designers.