Be it for jewellery or cloth, the dynamic fashion industry changes with time. Every year brings a new trend in the fashion industry. As the trend changes for cloth so it does for jewellery. Especially wedding jewellery, India has a massive collection of styles and motifs. In today's modern time, Indian wedding jewellery is no longer limited to only gold jewellery. The gold jewellery trend is now replaced by fashion and imitation jewellery. And the place is also occupied by the bridal designer jewellery that is immensely loved by Indian women. This year is going be the year of traditional jewellery designs. So, hold your breath and read on to know the upcoming wedding jewellery trend for 2017, if you are a bride to be. If not, then just brush up your fashion knowledge who knows if this year brings the wedding bells for you too.
Traditional Jewellery
Traditional jewellery is now catching up the trend. These days' traditional jewellery is liked by women as they are versatile, look unique and perfectly suits occasions like marriage, engagement and reception party. Inspired by the traditional motifs, jewellery designers design this jewellery with great precision and care.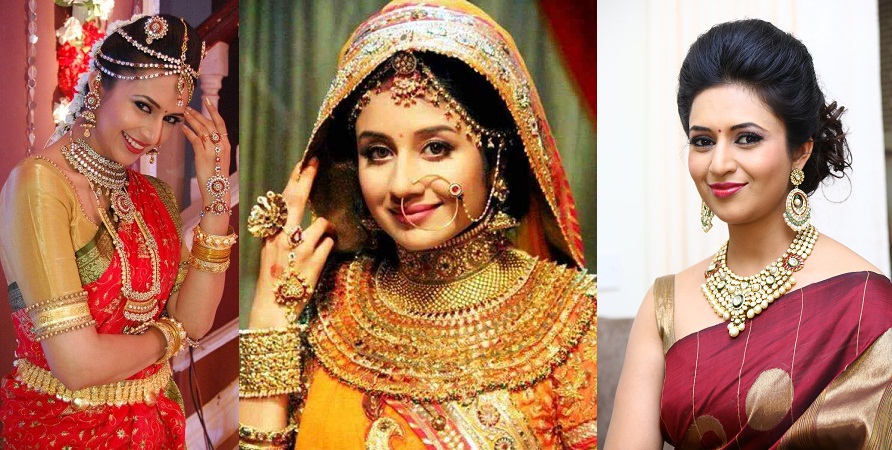 Multi-layer Necklace
The multi-layer necklace is also going to be a hit this year. This type of necklace usually has more than four layers which provide the wearer a royal look. Multi-layer necklaces are crafted with kundan, stone, pacchi, pearl and mirror work. It looks gorgeous with sarees and other wedding dresses like the lehenga. This necklace is mostly worn by celebrities.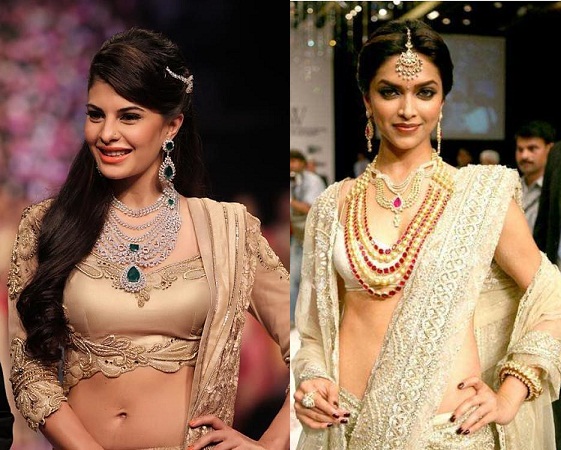 Chaand Balis
Chaand balis also comes under traditional jewellery. But the design is modified to suit the taste and demand of modern women. It got its name from its shape which is like a moon. Moon-shaped chand ballis are very much in fashion. Just a pair of big chand balis is enough to make you glitter in your reception or engagement. It goes well with every traditional Indian attire be it sarees, lehengas or salwar suits.


Bride Earing Set
Traditional jhumkis and earing sets never go out-of-fashion. They are the first choice of Indian bride since ages and continue to charm modern women as well with its shine and glamour. Earing set and jhumkis matches the Indian attire like no other. They are perfect for sarees, lehengas, and even salwar suits. So, if you are in dilemma what to pick for your special day then just blindly pick earing set or jhumkis. They will never go wrong with any attire.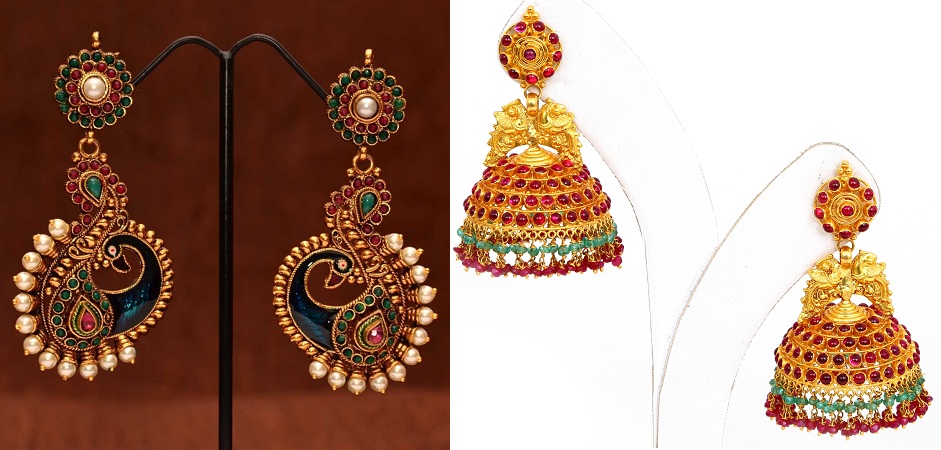 Large Rings 
Large dangler rings is a part of Indian bridal wear since ages. It is a favorite earing of most of the Indian women. Large rings enhance the beauty of bridal look. It also suits indo-western wear perfectly.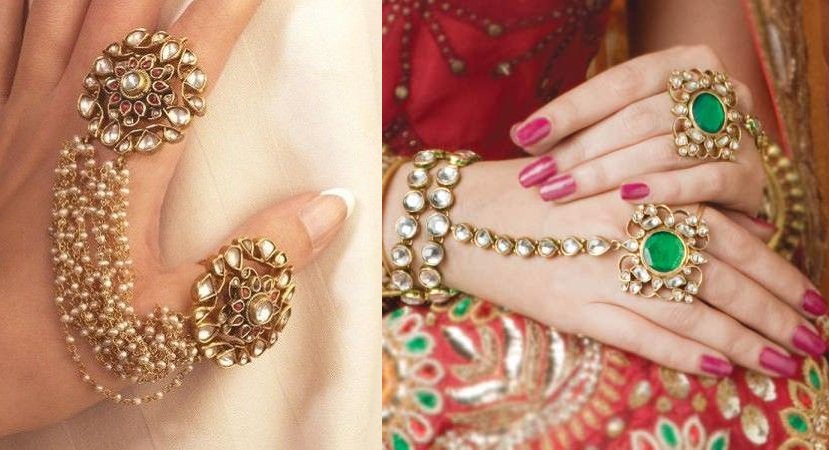 Kundan Jewellery
Kundan jewellery is mostly worn by North Indian brides. Thanks to Bollywood movies, it has now reached every corner of India. Not only for the wedding, kundan jewellery is also perfect for any occasion. The best thing about kundan jewellery is that it can be matched with any dress color. It worth the investment you make for buying as it is an evergreen jewellery.