Seasons change and so does the fashion. This is how fashion runs throughout the globe. In India too, now that summers are over and winter is knocking the door, fashion designers and manufacturing companies are busy designing apparels and accessories that will run the country in this current season.
India is a very fashion conscious country where men and women love to fashion. Every season the needs of both change so that they don't repeat the same old things which they wore the previous season. In order to fulfill the demands of people manufacturing companies in collaboration with dress designer come out with their latest designs for the season and showcase them through fashions shows and exhibitions.
There have been a number of fashion and road shows this season exhibiting a wide variety of Indian dresses for all types of occasions. Thumping response and the participation of huge number of companies and equal number of audience show that Indian winter fashion is at its best this year.
India is a land where there are a number of dresses for women and there is an equally wide variety of variations in each dress making it almost impossible for a single fashion show to exhibit the entire range of Indian fashion Industry. Therefore, a number of fashion shows are held with an inherent theme so that designers pursuing a similar theme participate in the fashion show.
Silk Sarees for 2016:
2016 has been an eventful year for fashion in sarees as the famed Indian wear is on its path to resurgence in the global fashion arena. The contemporary Indian dress is creating waves in the global fashion industry for its beauty, grace and for its seductive value. A huge number of top Indian dress designers have showcased their fashion sarees for this winter season to win accolades from the global audience.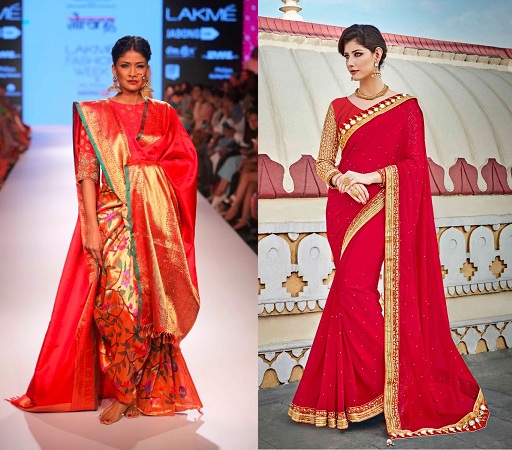 Indian silk sarees are famed for their work and look but top designers from India have created some very exclusive designer sarees from the fabric that can be draped by international audience. This year designers have come up with simple silk sarees in the body and wide embroidered border with a designer pallu to create appeal amongst the elite and high profile women that want to wear the best but not the heaviest.
Banarasi silk sarees are famous throughout the globe for their beauty and work. Many top designers in India have been in love with the saree and have been showcasing their work on the saree for years. However, this winter is special for Banarasi saree because a new style and look has been showcased that gives a complete new meaning to the famous Banarasi saree. Manish Malhotra, a top designer from India without altering the basic essence of the saree has completely changed the style to give a chic feeling to the saree.
Anarkali Suits:
Anarkali suits don't seem to lose their interest amongst the women folks and also amongst the dress designers. These suits were very popular in 2014, lost a bit of steam in 2015 but are back again as the hottest dress for night parties and weddings in the current winter season.
The best thing about Anarkali suits is that women that don't want to wear a saree for an occasion can easily wear this suit and enjoy their party without getting the feeling of being under dressed or inappropriately dressed for the occasion.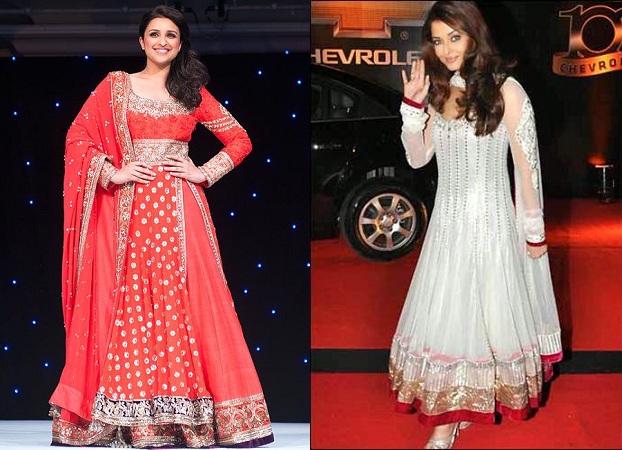 Women can get their Anarkali suit custom designed from their designer as per their need and design. She can get the length, the embroidery or embellishments altered to her choice and also use the fabric that she requires.
This year Anarkali suits will see a little variation in the length of the suit as women prefer floor length suits over ankle length suits.
Steamy and Stunning Gowns:
Single piece gowns are as much an Indian dress as it is a western outfit. Gowns have been in India for a long time and each season brings a different style of gown in fashion. The outfit is very popular amongst the elite and celebrities as a night party dress as it is very light weight and offers a lot of freedom to the women to move their limbs.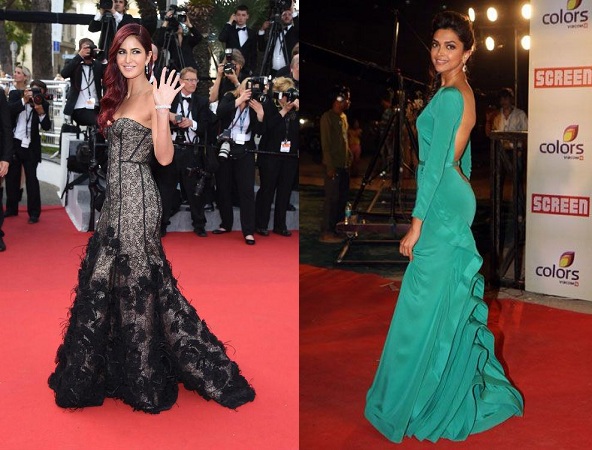 The outfit is also very popular as it is very steamy and stunning at the same time. The outfit generates a lot of interest amongst the males in the party and moves many eyeballs. Women that love to seek some attention from the males wear the outfit and create an oomph factor in the party.
This year a number of variations in gowns are on a high with a big number of fashion designers showcasing their creations in the shows. Several styles of gowns are in for the season with some gorgeous colors to attract attention.
Bridal Collections:
Winters attract major chunk of marriages and parties in India. Main reason for this is that winter season is considered as a healthy season and both men and women can wear lovely dresses during this season. Since bridal Lehenga in India is pretty heavy, it becomes very tiresome and uncomfortable for brides to wear the outfit during Indian summers.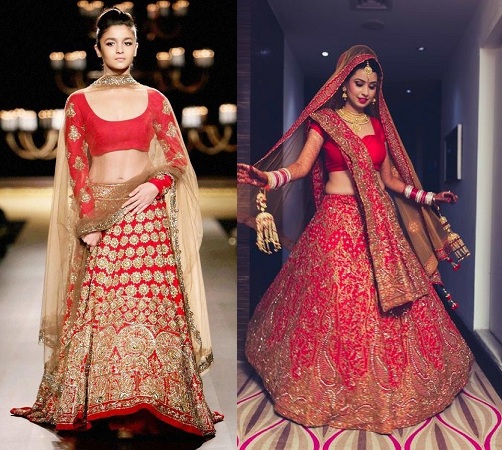 Therefore, bridal collection of the season draws a lot of attention from women that are about to get married or ones looking for bridal wear for their daughters. Every year there are some changes in the bridal collection. This year's bridal collection brings about some beautiful and vibrant colors to make the bride look brighter, the embroidery of the Lehenga has become more intricate and beautiful rather than a full mesh and border of the Lehenga has been made heavy so that the fall of the outfit comes good.
Kurti Sets:
We have seen women wearing their kurtis with either churidar or salwars. This year there is a complete new style for women kurtis as they have been designed such that they can be worn with a number of lowers as option like parallels, palazzos, sharara or even skirt.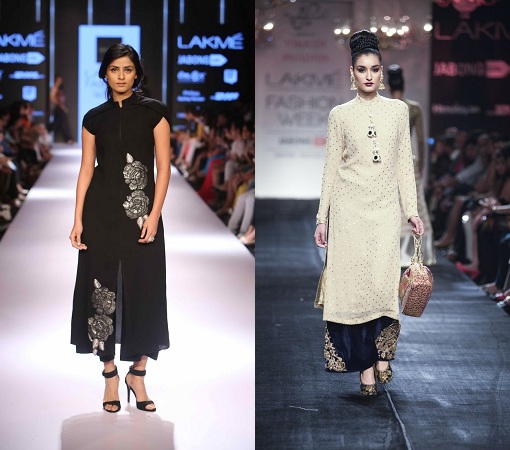 So, with the upcoming winter season, choose your favorite attire and be dressed gracefully for all occasions.