Half and half sarees are very much popular these days because Indians belong to different religions and follow different culture as well. We know that dress is the prime factor they consider alongside worship and food. Half and half sarees come with half & half blouse style which looks really different from the ordinary outfit. And the Indians really prefer this outfit on them.
In terms of wearing a half saree, you can either wear a readymade half & half blouse or a stitched one. In this article, we will showcase you the half & half latest blouse designs from the half sarees. Bridal lehenga is a great example for this type of blouse style.
You definitely know that saree is a traditional wear, but in this modern age, only a few ladies are able to wear sarees. Instead, saree draping becomes really difficult for them. Rather than wearing a designer saree, it is easier to wear a lehenga choli which incorporates a long skirt, a half & half blouse, and dupatta which works like an anchaal of the lehenga saree. The trend of half saree blouse style has been derived from South India, which also has been described in many movies which have been shot in India's southern part.
So, you can see that lehenga sarees are one of the fashionable varieties, which can make you look really stunning whenever you wear it, be it in wedding occasion or any other party. So, just don't wait anymore. Get the designer half and half blouses which go amazingly well with such kind of half sarees or lehenga sarees.
Blouse designers are the main thing which can really change amazingly with the trend. Even a few years back, we used to see people wearing a particular neck cut, but now that trend has also changed and people are presently wearing various kinds of neck cuts.You must know that lehenga choli is one of the great traditional outfits which are adopted by the women staying in Jaipur and Rajasthan. And at the same time, the half & half blouse style goes extremely well with the half sarees also. So, let's find out more about the latest patterns in this blouse style:
Sleeveless net blouse with lace:
Beautiful net blouse with colourful lace in the front part really looks stunning when you wear with any kind of half saree. This blouse style is trendy and appropriate as it comes with sleeveless variety.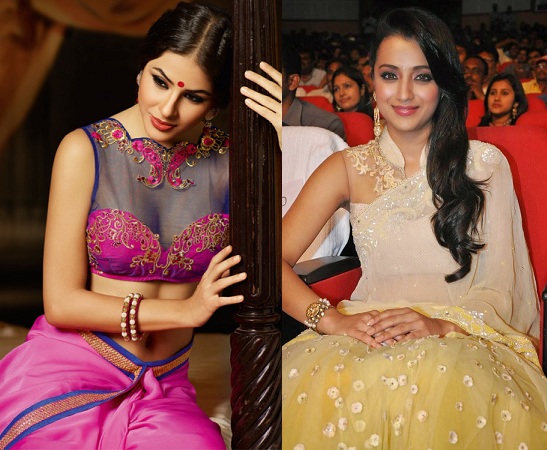 Simple work sleeves blouse style:
Ladies look awesome with half & half blouse style and half sarees. Wear a lehenga saree and match its chunni colour with your blouse colour. Now, the whole style will be just appropriate and you are ready to attend the function. Embroidered blouse style also looks great and grand when you wear it with your half saree.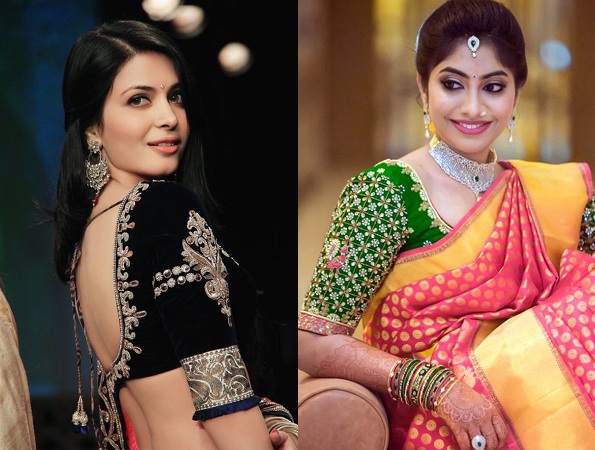 Chinese collar full sleeve blouse style:
Chinese collared blouse is also one of the trendiest options in blouse designs. You will look amazingly beautiful with a saree with the upper part designed with sober and small prints. You can wear an attractive designer blouse with the half sarees. This blouse style is completely suitable to wear in every kind of formal gathering or official meeting.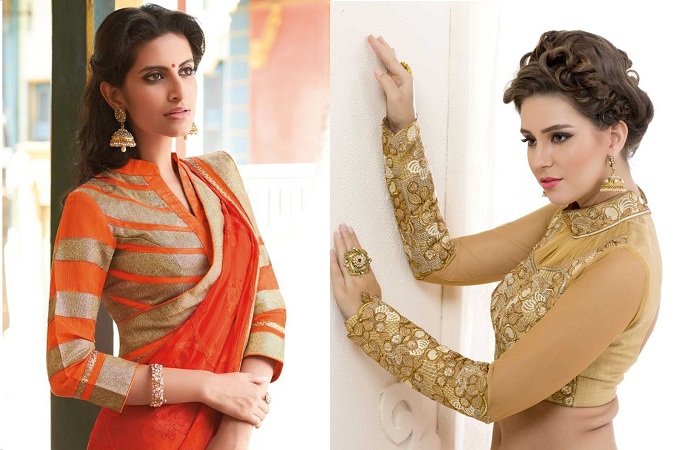 Embroidered blouse style:
Whether you wear a beautiful chaniya choli or a half and half saree, you can wear this style of blouse which comes in different designs and colours. The embroidered blouse design goes amazingly well with your fashionable half saree collection.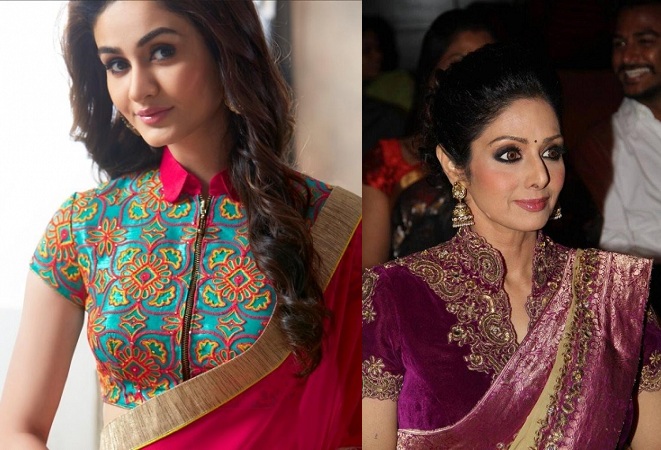 Back open blouse style:
This one is really attractive and sizzling to wear with your half saree. You will look absolutely stunning in this costume. Choose this best half & half blouse style pattern with different colours of thread work border. This blouse is bordered simply above the belly with half sleeve and an unusual collar. If you have planned for getting married and want to wear something different, you can consider this blouse style. This blouse design is the latest one for lehenga choli that is an on-going trend.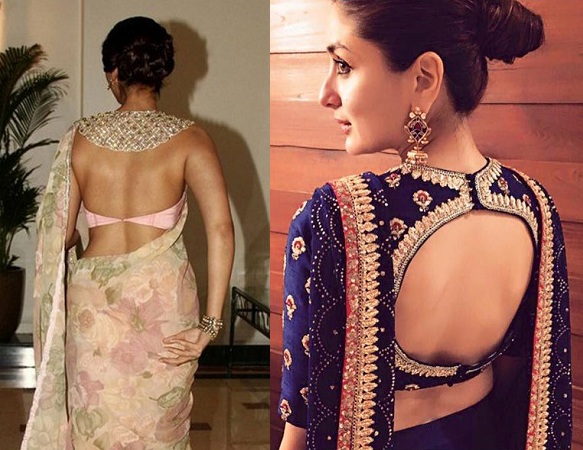 Tube style half & half blouse design:
Lean girls really like this kind of tube style blouse. This stylish sexy blouse covers just the bust part; however, the similar fabric also covers a small portion of arm or shoulder.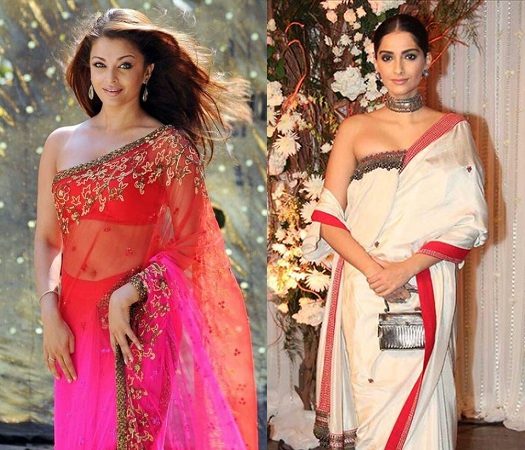 So, choose from the above-discussed blouse styles. Hope you will certainly like them.