Those who keep their eyes on your fashion are always following which trend you are following. The same thing happens when you are up with new saris in every occasion and having a revolutionary collection of blouses will keep you forth in the parade of fashion divas. Ranging from the innovative designs with experimental neckline and sleeves, fashion industry has gone too far to bring you some newly customized blouses.
We know it becomes difficult to select blouses when you have so many options to go with. This is the reason why we have come up with an 'A to Z' list defining the most popular blouses you must know about. Our list will guide you about the blouse selection as per your body shape along with any drape or fabric of your sari. In fact, some of the blouses mentioned here can be worn with palazzo and skirts as well.
Here we go.
Backless Blouse
If you want to flaunt your necklines while giving it a seductive look, backless blouses can work for you. So, be it an office party or family gathering, backless blouses are meant to create a sensuous but safe statement. The best part about wearing backless is that you can wear it with any kind of draping or with any fabric. This type of blouses looks too perfect on hourglass shaped bodies. But if your neckline is too short, backless blouses won't be good for you! No need to feel bad, we have better options for you.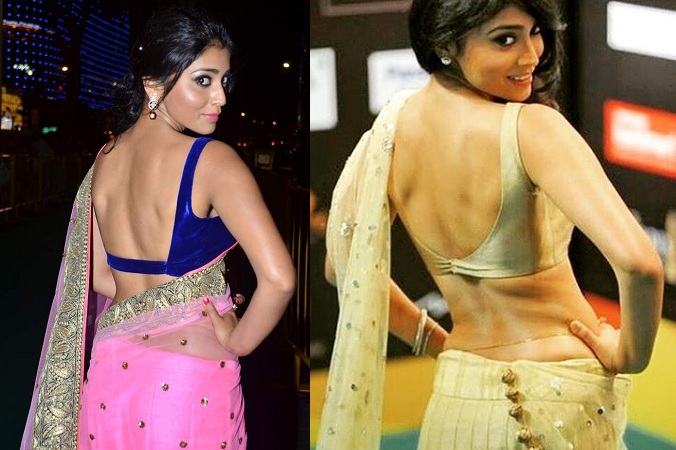 Halter Neck Blouse
Are you looking for an in vogue style blouse? Then this indo-western halter neck blouses can help you rock any evening party. But before describing further let us tell you this style is strictly meant for medium busts and well-maintained body. For women with large busts or wide shoulders, it will not be a good fit. No matter what kind of fabric you are wearing with it, halter neck blouses will never go out of trend. Just make sure that you have selected it based on your body type. Thanks to the pear shape in the front part that will add a bit of sensuousness instantly. If you don't like showing off much skin, add net to the back. Try out a crepe, northern style, dhoti style chiffon or silk saris with halter neck blouses to amplify your look in no time.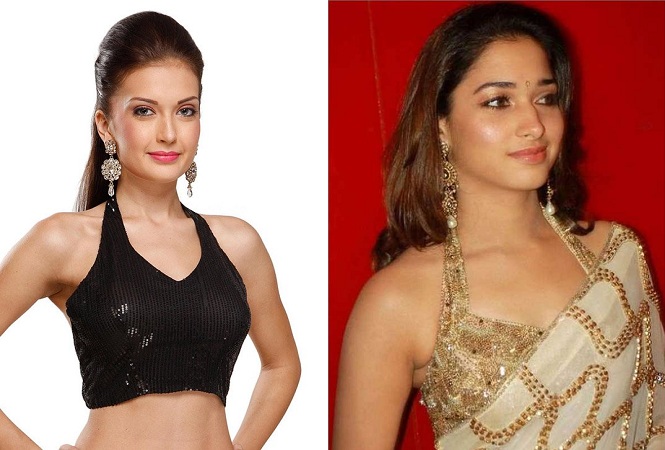 Boat Neck Blouse
Do you remember the luscious Hema Malini from '80s Bollywood archive or the 'dhak dhak' girl Madhuri Dixit dressed in saris? Right from the era of the '70s, we have seen our Bollywood divas in gorgeous boat neck blouses. These are particularly safe blouses to wear in any occasion, which leave no risk of showing up your cleavages. Heavy embroidered saris, chiffon, georgettes, crepe, or any kind of silk saris are good to go with these boat neck blouses and you can try your hand in any draping style. This one is perfect for the plump and wide-shouldered ladies who possess an attractive curvy figure. As we were previously forbidding the heavy busted to wear the certain type of blouses, this one is a big 'No' for slim-trims.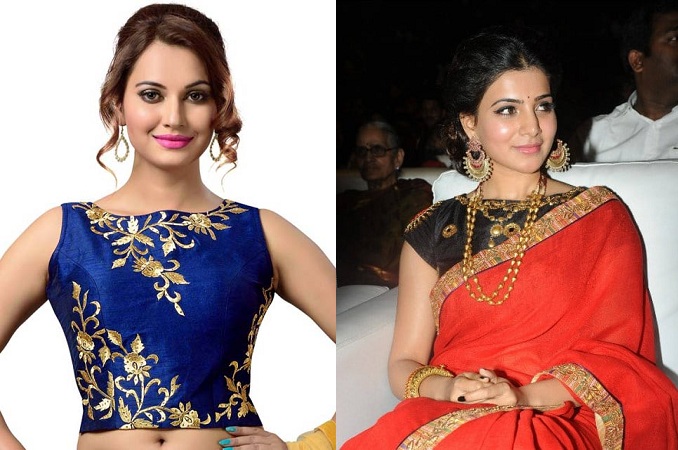 High Neck Blouse
At times, showing a little skin is more attractive and elegant than wearing a backless and this is the reason why high neck blouses are always in. These blouses are a perfect intermediate of mandarin blouses and closed neck blouses that can help you in enhancing your charm in sari. Collect the bonus points on the chart of fashionistas by selecting embroidered or chiffon saris that can flaunt your toned shoulder.  You can even try a mix and match with the halter necks and high necks for any occasion. But choose this type of blouses only if you have a long neck and strong collar bones to show off. With this specific type of blouse, try those drapes, which can make your shoulder lines more prominent.
Spaghetti Strap Blouse
Ditch the myth that wearing spaghettis is a western style. Now you can experiment with your style of customized blouses by choosing the spaghetti straps (also known as noodle straps). Thanks to the colorful spectrums of the spaghettis that have made it possible to distinguish the fashion enthusiasts from the rest. Not necessarily, the straps need to be made out of doris only, you can pick those which come with pearls, artificial flowers, beads, or something more quirky as per your imagination. In fact, a patchwork of embroidery can also be done on the neck of the strap. You can highlight your neckline this way if you are well structured while making it easy to hide your cleavage. Lightweight saris can be an ideal choice to wear with these spaghetti blouses. This style is a big 'no' for the small or heavy busted women with too broad shoulders.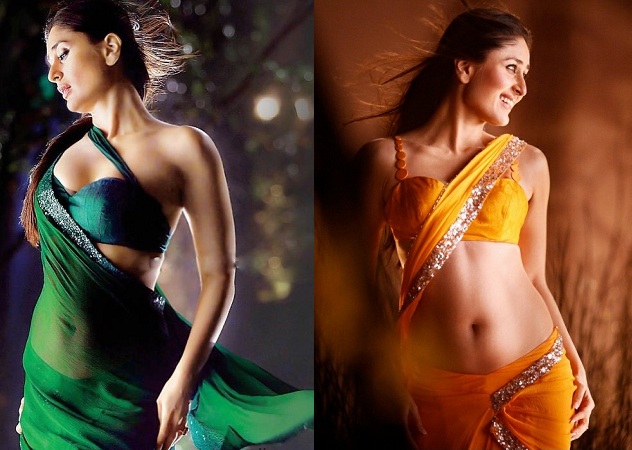 Chinese Collar Blouse
These mandarin blouses have been in fashion from last few years. Rather you can say it has revived from the old styles in Bollywood and the best part about wearing them is that they are suitable for all shapes. With a simple and easy tailoring, you can grab a sophisticated look in corporate gatherings or casual meetings with friends if crepe or embroidered saris are selected. For women with small shoulders, cotton saris will be an ideal choice to get a fuller appearance with mandarin blouses.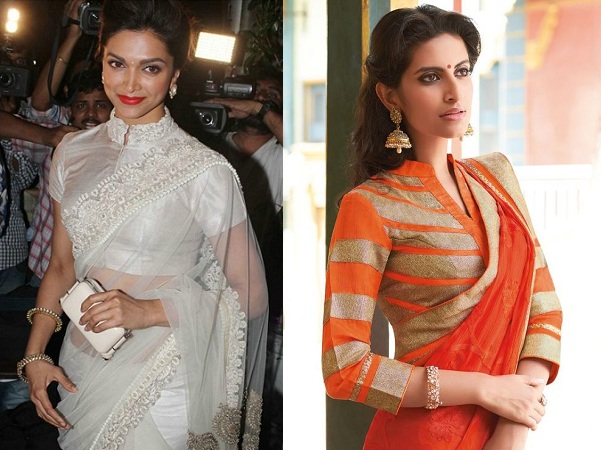 U-Shape Neck Blouse
Do you love to try something out of the box? Then sleeveless or short-sleeved U-shaped blouses can take you to the next level in the competition of being a 'fashionista'. The three tier knots are common choice among ladies but if you are bold enough to show a confident look, a single dori knot will do the needful. Large and heavy latkans behind these U-shaped blouses add an eye pleasing effect instantly! Though you can try this out with any kind of saris you like, this style is strictly restricted for the average busted women.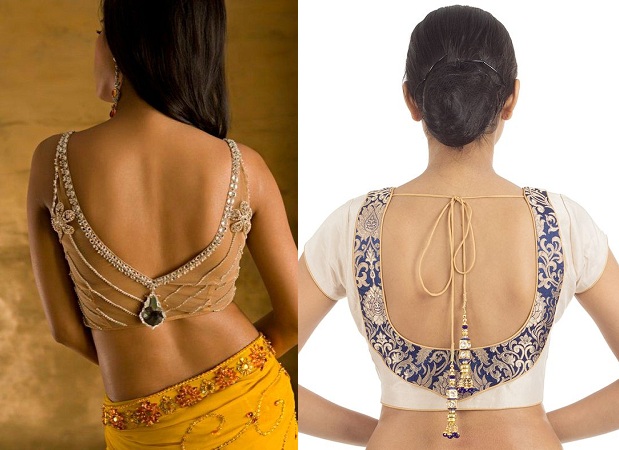 Square Neck Blouse
No matter what more styles may come up in blouses, square neck blouses can never fade out in any way and according to your choice you can customize the look and feel of a square neck blouse by adding some seductive backlines. On an average, square neck blouses go well with all types of body shapes leaving too heavy or too flat-busted ones. An extra tip for you: Rely on an efficient tailor for making a square neck blouse since the bust area may turn out to be a disaster if not tailored carefully. Let your tailor know your choice of back and front patterns to create a sensuous appeal!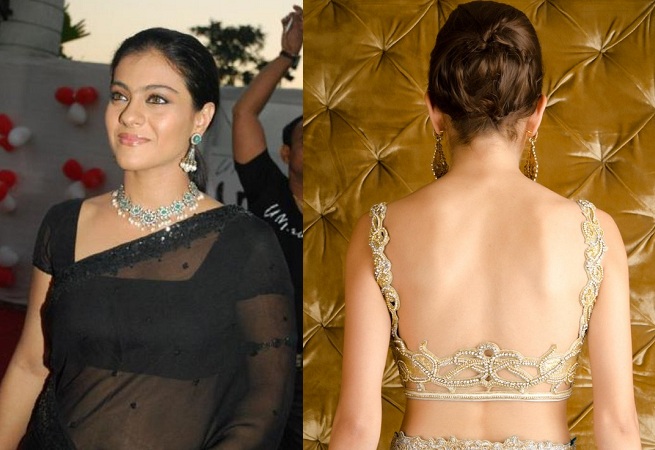 Round Neck Blouse
Many styles may come and go, but round neck blouses are never going to feel insecure about their existence as they are too comfortable for regular wear and while shopping online, it is safer to order round neck blouses than to experiment with various other styles you never tried before. What you can do, you can create a silhouette by choosing cap sleeves for a different style statement. Don't worry about your body type, they are good for all mainly while trying the southern or northern draping style.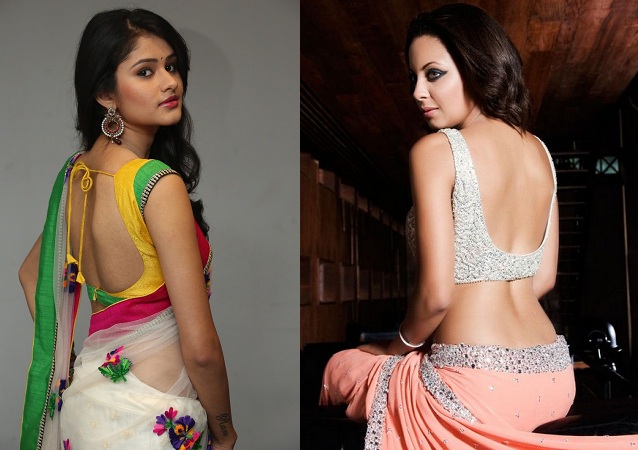 Asymmetric Blouse
After so many experiments on the blouse patterns, the designers invented this style being inspired from the asymmetric tops. They look like having no exact pattern and that's why it's asymmetric.  It certainly falls under the category of contemporary style, which can be tried with all the traditional saris such as Kanjeevaram, heavy weight silk saris as well as banarasi saris. These are best for plum women with broad shouldered women.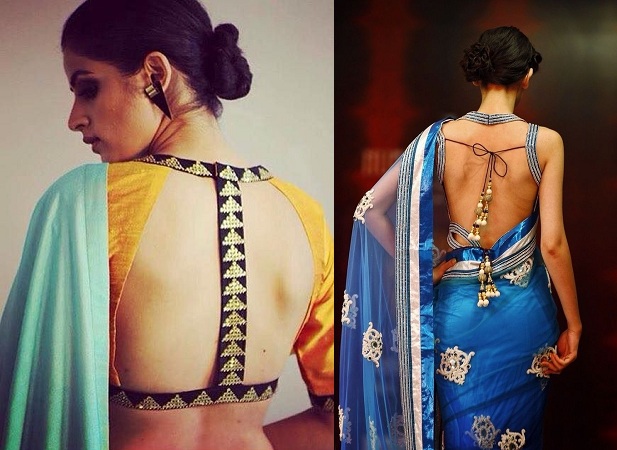 Bodysuit Blouses
If you are still thinking what to wear that suits your slim figure yet defines it properly, the bodysuit blouses should be your call. Design them with full sleeves to make it look like an absolute substitute for the corset style blouses. Keep the back portion of these blouses bare to give a mysterious yet ravishing look. As mentioned in the beginning, these types of blouses are good only for slim figures with an average bust.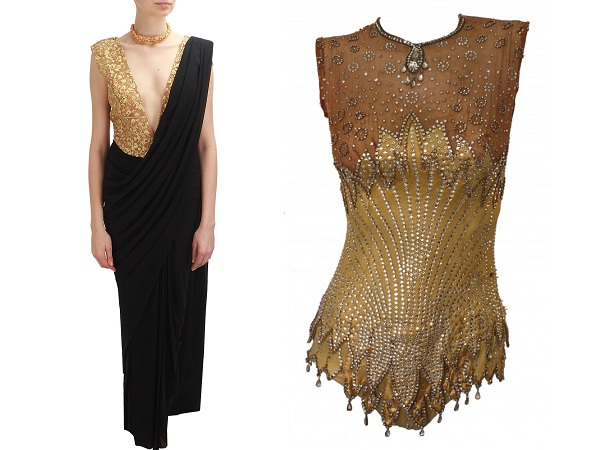 Peplum Blouse
Have you ever thought of giving your beau a new and exciting reason to be fonder of you? If so, then peplum is a must-have for you. These blouses come with a little overdose of cuteness and appeal at the same time. When owning an hourglass figure with heavy bust, flaunt them with peplums by hiding the extra fat inside. Try the side drapes to add more attention to your waist.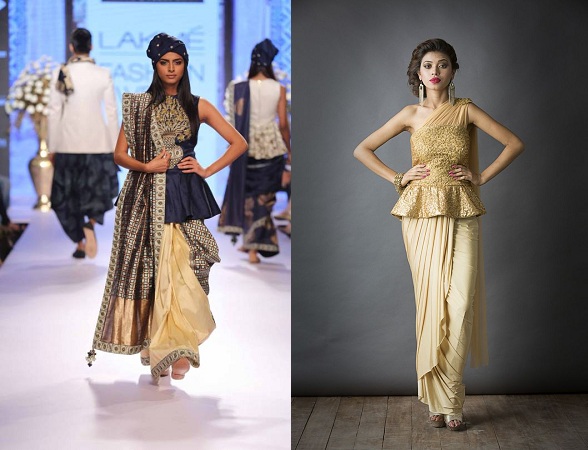 Off Shoulder Blouse
When the sleeveless and strapless blouses fail to impress you, off shoulder blouses steal the show at once. Show your toned shoulders to its fullest while giving your stunning collar bones a factor of attraction with the peppy and long sleeves. Yeah, we know this style is lucrative to pick for any occasion but you need to have a well-maintained figure with average bust size in order to wear this.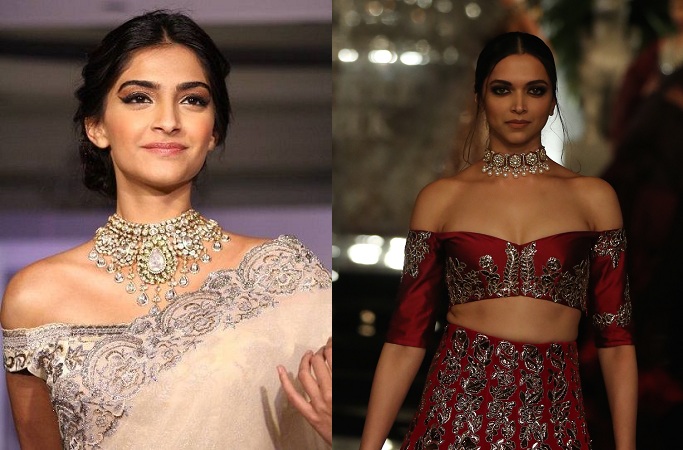 Waiting for some more? It's show time ladies! Stop scrolling and start experimenting with new styles to make your beau fall in love with you every time when you put on a sari.